WELCOME TO ARKANSAS' FIRST MAKERSPACE!
The Innovation Hub is a non-profit organization dedicated to improving the lives of Arkansans by inspiring innovation and expanding opportunities. Since the Hub's opening in 2014, our state-of-the-art facilities have provided tools and training to entrepreneurs, students, and other makers, preparing them to join and grow Arkansas's economic ecosystem.
Click here to learn more about our impact!
- Apptegy awards the Innovation Hub $10,000 to support its youth education efforts.
Apptegy has granted the Innovation Hub $10,000 to support its efforts to take educational programming into Arkansas' communities with its Mobile Makerspace program. Apptegy's newest gift will allow the hub's STEAM educators to take their mobile unit to schools outside of Pulaski County to support its mission of providing access to STEAM education across the State of Arkansas at no cost to the students.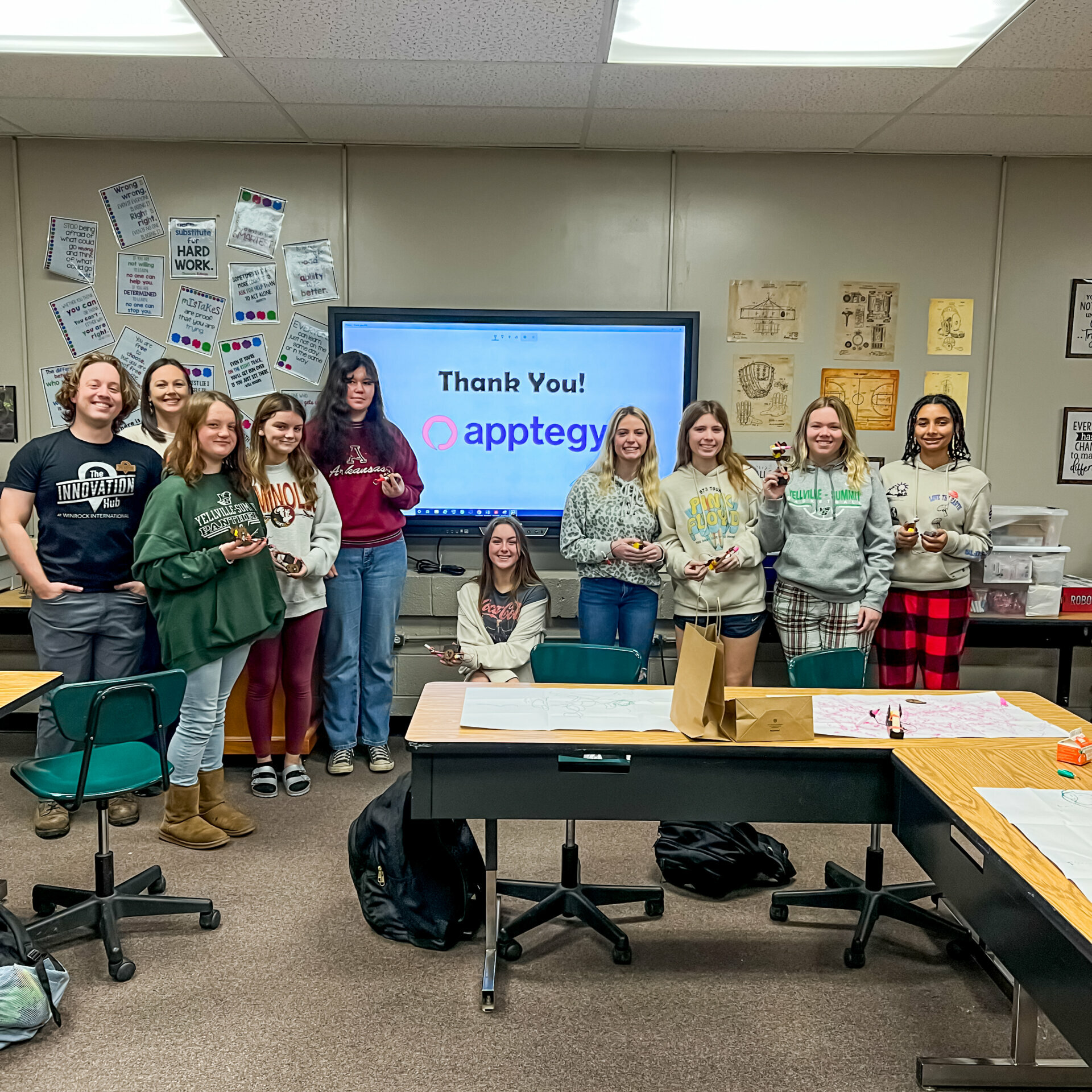 - Now Accepting Volunteers and Mentors for Arkansas' First Best Buy Teen Tech Center!
Best Buy Teen Tech Centers are a place where teens can develop critical skills through hands-on activities that explore their interests in programming, filmmaking, music production, and design. The Innovation Hub's Best Buy Teen Tech Center is expected to open in November 2023, and we are excited to start looking for mentors and volunteers. Please, fill out this form to get started.

From our Mobile Makerspace program and field trips to summer camps and other youth-education-focused opportunities, we continue to engage young minds and inspire them to explore the wonders of STEAM fields.

We realized that one of the barriers to experiencing STEAM education at the Innovation Hub is cost. When you donate to the Hub, you are not only giving children a chance to discover and learn new skills through hands-on education, but you are also inspiring them to become the future innovative makers of our world!
Click here
 to support us today!
CURRENT HOURS:
MWF 9AM-5PM, TU & TH 9AM-8PM
SATURDAYS FEB. 11, MARCH 11 & APRIL 8 – 10AM-2PM 
FIND US IN NLR
Arkansas Regional Innovation Hub
204 E 4th St
North Little Rock, AR 72114
OUR HOURS
MWF 9AM to 5PM
TTH 9AM to 8PM