The Innovation Hub Best Buy Teen Tech Center Coming in 2023!

 
We are thrilled to partner with Best Buy to create the first Best Buy Teen Tech Center in Arkansas! Best Buy is a familiar name to many individuals, but this may be the first you are learning about their Teen Tech Centers.
As the first makerspace created in Arkansas, it is very natural for us to also create Arkansas' first Best Buy Teen Tech Center. Their mission perfectly coincides with ours to enhance and develop teenager's interests in technology, art, and entrepreneurship through hands-on activities.
We are anticipating a soft opening in November of 2023 and we cannot wait to welcome you into this newly-designed space inside of the Innovation Hub. 
KEEP READING TO LEARN MORE!
The Innovation Hub Best Buy Teen Tech Center is a place where teens can develop critical skills through hands-on activities that explore their interests in programming, filmmaking, music production, technology, art, and design. Each
Best Buy Teen Tech Center
location works to bridge the digital divide by giving youth access to tech education opportunities, relationships that help to build confidence, and a foundation for school and career success. A partnership with
The
Clubhouse Network
connects members to a global community of over 100 clubhouses in 20 countries.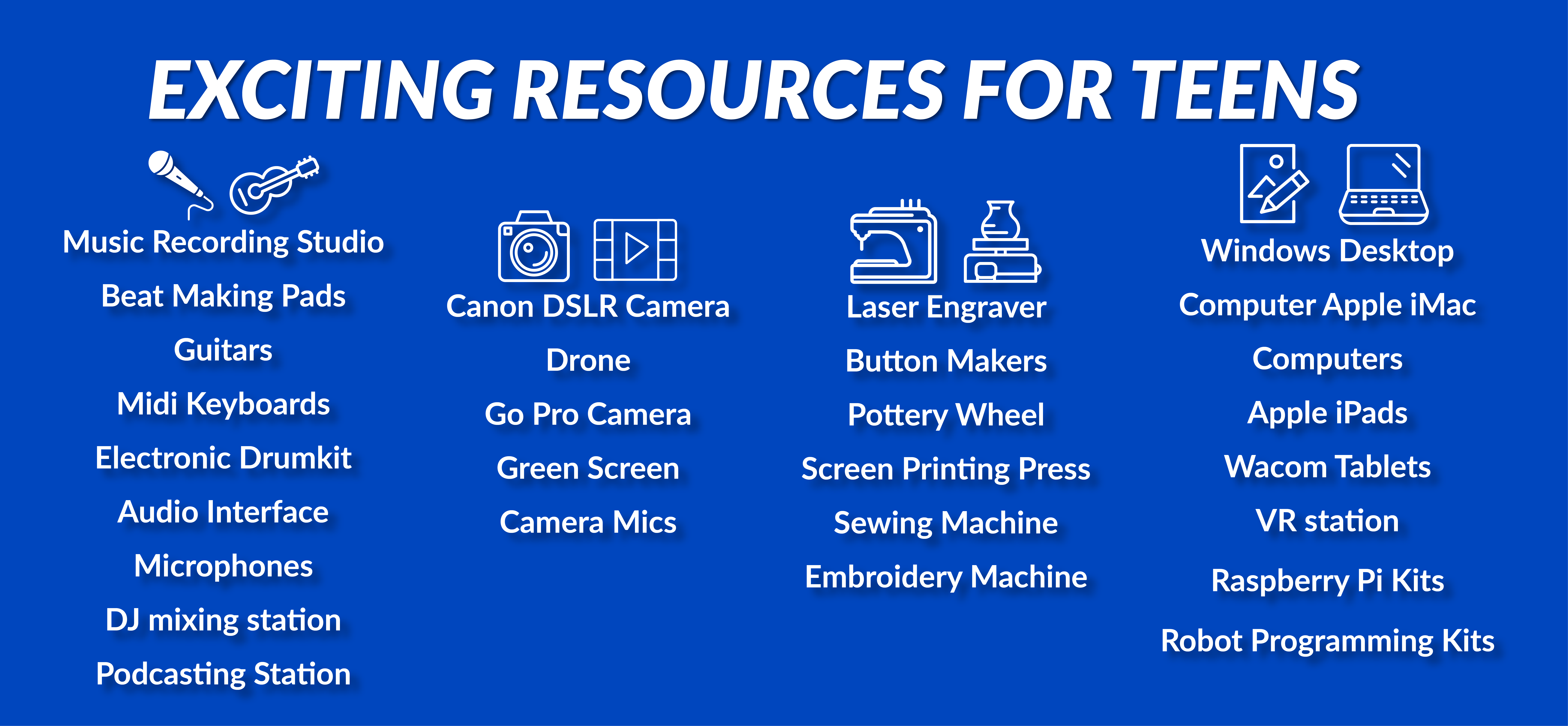 THE CLUBHOUSE LEARNING APPROACH
Learning By Designing
Research shows that young people learn best when they are actively engaged in exploring,
experimenting
and expressing themselves, not just passively receiving information. Clubhouses support this strategy by helping Members use technology to design, create and invent.
It's
not just learning by doing;
it's
learning by designing.
Following Your Interests
When people care about what they are working on, they are willing to work longer and harder, and they learn more in the process.
Clubhouses provide Members with a great deal of choices so that Members can find projects and activities they really care about.
Members choose when to come, when to leave, what to work on, and with whom to work.
Members are able to utilize Clubhouse resources to develop projects in areas such as art and animation, web design, music and sound, electronic publishing, computer-controlled devices, and three-dimensional design.
The result is that Members gain the opportunity to experience what
it's
like to be an architect, engineer, composer, artist, journalist, scientific researcher, or computer programmer.
Building a Community
Clubhouses are designed to foster the growth of a learning community in which youth of different ages share ideas and work together on projects, with support from staff and adult Mentors.
Through these interactions, Members gain new perspectives for thinking about the world around them – and also new ways of understanding themselves.
Respect and Trust
In many settings, youth are reluctant to try out
new ideas
for fear of being judged or even ridiculed. At The Clubhouse, the goal is to create an environment in which participants feel safe to experiment, explore and innovate. This is because Clubhouse Mentors and staff understand that learning communities flourish only if they are built on a foundation of respect and trust. In these special communities, people find merit in one another's ideas,
opinions,
and values.
MENTORSHIP AT THE BEST BUY TEEN TECH CENTER!
Mentorship is at the heart of every Best Buy Teen Tech Center® location, providing teens from disinvested communities with the guidance, training, and tech access they need to succeed. 
Help Youth Express Themselves
Mentors support Members as they connect their interests
with the technology skills they need to express those interests.
Focus on Developing Relationships
Successful Mentors understand the importance of establishing
relationships based on respect and trust.
Become a Mutual Learner
Mentors sometimes lead, but they often follow, as they know
it's empowering for young people to teach others.
LOCATION
Located inside the Innovation Hub
204 East 4th Street, North Little Rock, Arkansas 72114. The entrance is on the Corner of Poplar and East 4th Street.
HOURS
Our future hours are To Be Determined! Please provide your feedback using the Teen Interest Form. We would love to hear from teens what days and times you would be most likely to use the space. 
MORE QUESTIONS?
Please Contact Hannah May, Best Buy Teen Tech Manager
BestBuyTeenTechCenter@arhub.org
FIND US IN NLR
Arkansas Regional Innovation Hub
204 E 4th St
North Little Rock, AR 72114
OUR HOURS
MWF 9AM to 5PM
TTH 9AM to 8PM