Are you looking for a fun team-building activity with hands-on activities in a dynamic environment where your team can relax, have fun and learn something new? Look no further than the Innovation Hub! We have spent the last nine years working with groups that are looking for "out–of–the–box" experiences and we cannot wait to work with you! 
What your team looks like is up to you! It could be…
A corporate group

A group of friends that want to celebrate

A group of teachers ready for professional development

A date night of couples coming together
You get the drift! If your group is bigger than 20 people, contact Elizabeth.Whitley@arhub.org to discuss some fun options!
LET'S TAKE A LOOK AT WHAT WE HAVE TO OFFER!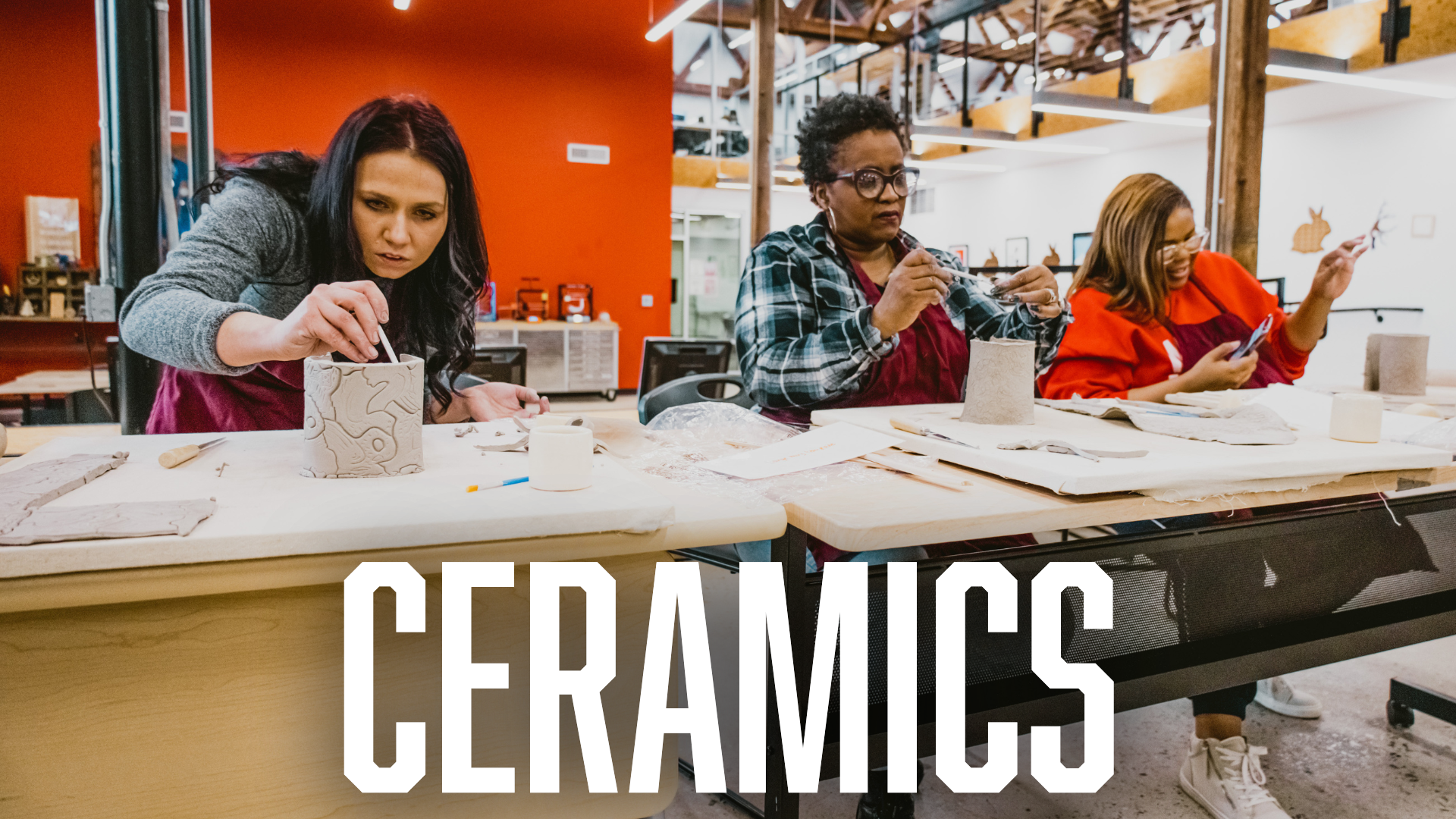 Learn the beginning steps of this beautiful craft and completely impress your teammates with your clay techniques! No experience is required – just trust us to guide you through the clay elements and watch as your hands create a beautiful object. This is our most popular option, and we have fantastic pottery specialists ready to work with you and teach you the basics! Go ahead and book this today!
Max amount of fun we can handle at one time:

up to 20 guests

 

Cost:

Range of $20-$25 per person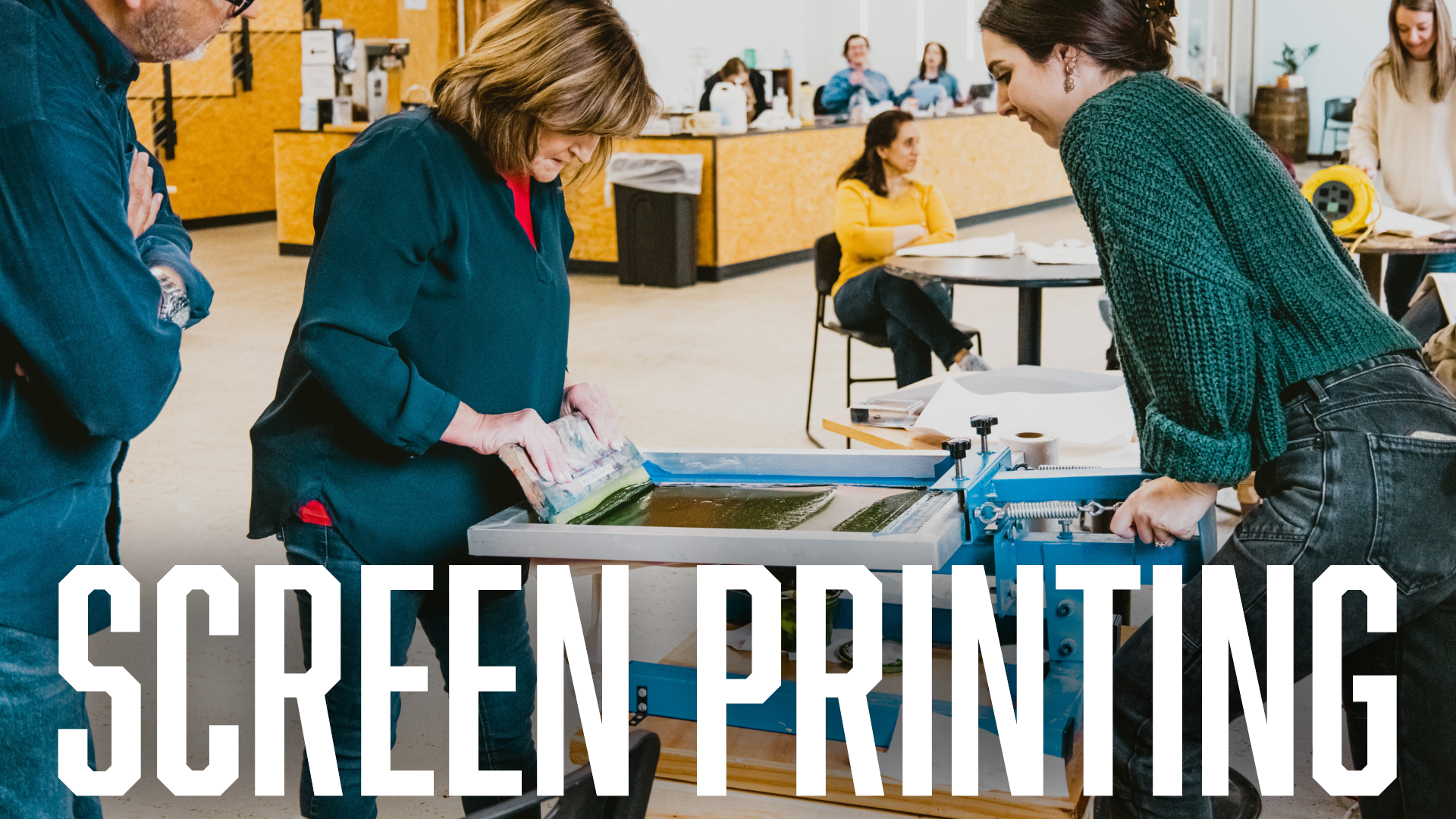 We know you want to make a t-shirt. We are here to teach your team how to make the coolest shirts in town! What if you could send us a design, walk in the door and see your design on a screen and then learn how to put it onto a shirt? Yes, it is that easy and fun! We can also print on tote bags, and we love seeing your faces light up as you walk away with your handmade design. This is a fun team-building activity! 
Max amount of fun we can handle at one time

: up to 20 guests

 

Cost:

Range of $15-$20 per person + unique screen with your design is $50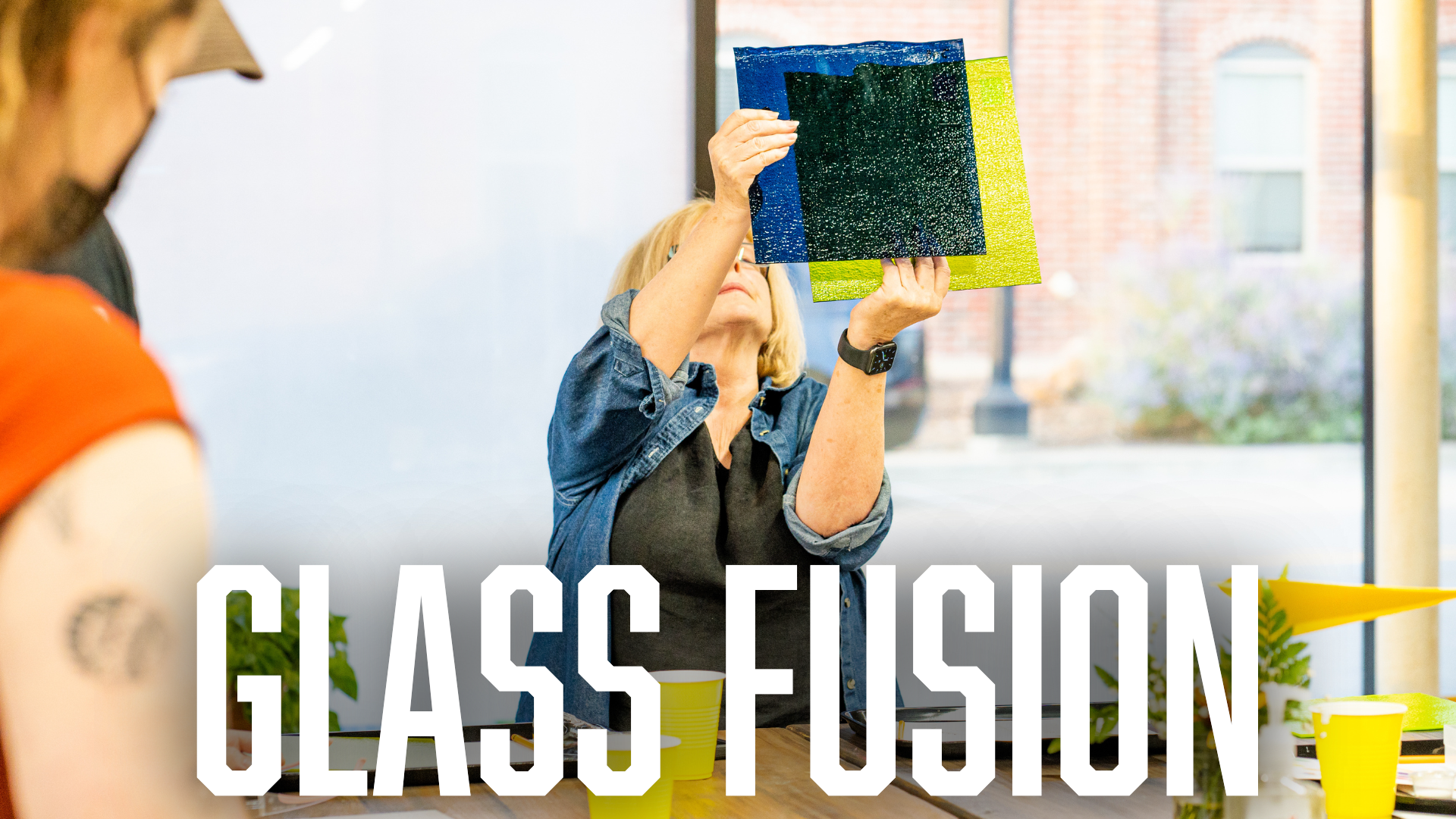 What?! Yes, you heard it right – it's time to make something sparkly and fun! Learn about the basic properties of fused glass as you assemble your own project to be fused in our glass kilns. Each participant will create a colorful ornament that they can enjoy year-round!  
Max amount of fun we can handle at one time

: up to 14 guests

 

Cost:

Range of $22-25 per person 

 
LIST OF ENTITIES THAT HAVE USED THE HUB FOR TEAM BUILDING AND MEETING SPACE
Lighthouse Academy

 

North Little Rock School District

 

Little Rock School District

 

Bridgeway

 

Arkansas Blue Cross Blue Shield

 

Arkansas Center for Data Sciences

 

Quilting Knot

 

Central Arkansas Woodworkers

 

Diamond State Woodturners

 

Winthrop Rockefeller Institute

 

North Little Rock Chamber of Commerce

 

Pulaski Technical College

 

North Little Rock Visitors Bureau

 

University of Arkansas at Little Rock

 

Goodwill Industries

 

Arkansas Department of Education 

 

Argenta Downtown Council 

 

Girl Scouts

 
FIND US IN NLR
Arkansas Regional Innovation Hub
204 E 4th St
North Little Rock, AR 72114
OUR HOURS
MWF 9AM to 5PM
TTH 9AM to 8PM