Our communities need skills to survive and thrive in future economies. In 10 weeks, we get them ready with Skills to Launch new dreams and new careers.
What is Skills to Launch?

Skills to Launch is a 10-week scholarship-based hands-on program, designed to provide technical skills and soft skills training to individuals, 18 and older, in a variety of interesting trades,
such as industrial operations, carpentry, production welding, HVAC, Information Technology, and Solar Panel Installation.
A new cohort starts every January, June, and September.
Program Overview
The Skills to Launch program provides an educational experience consisting of the technical and soft skills needed to be successful in today's job market. The Skills to Launch program is a three-month, highly focused environment, structured with a combination of collaborative instruction and hands-on technical training. This unique program is divided into multiple courses of learning, and students who successfully complete the program receive the skills and knowledge of industry standards that provide them with the opportunity to launch themselves into a meaningful career. 
Through the Skills to Launch program, three broad goals are addressed: 
Workforce Development: This program seeks to help develop a workforce that touches on many industries, companies, and organizations in almost every community, by developing the skills people need to be prepared and competitive employees in today's job market.
Career Path and Skills Training: Our program trains individuals not only on the technical skills of a task, but also "soft, transferable skills" such as effective communication, resume building, goal setting, financial literacy, job readiness, team collaboration, and other skills necessary for to be competitive in the 21st-century marketplace.
Community and Economic Development: Upon completion of the program, the jobs that program participants find have living wages, with opportunities for advancement and pay raises. These jobs also focus on the industries in which they have just received training. In turn, these employees will have stable homes and families, and contribute to the local community in significant ways, thus creating a multiplier effect in the North Little Rock community and surrounding communities where participants will work and live. 
Application Process
Completion of scholarship application
Applicants are reviewed by the program manager.
Interviews are scheduled for chosen applicants by the program manager.
Interviews are scheduled and completed.
Applicants are notified of acceptance, waitlist, or denial.
Official acceptance email notification includes information for OSHA-10 training, orientation, and expectations including that the applicant should be eager to learn, be on time, work hard, be respectful, and be an excellent representation of the program.
Program Timeline
Scholarship Application
Interviews & Placements
OSHA-10 & EPA Certification
Soft Skills Development
Technical Training & Real-World Experiences
Employment Opportunities
Cohort Graduation
A new cohort starts every January, June, and September.
Skills to Launch has been in operation since the Fall of 2020 and has graduated over 100 participants. This program has the power to transform lives by granting individuals the chance to start a career without a financial burden.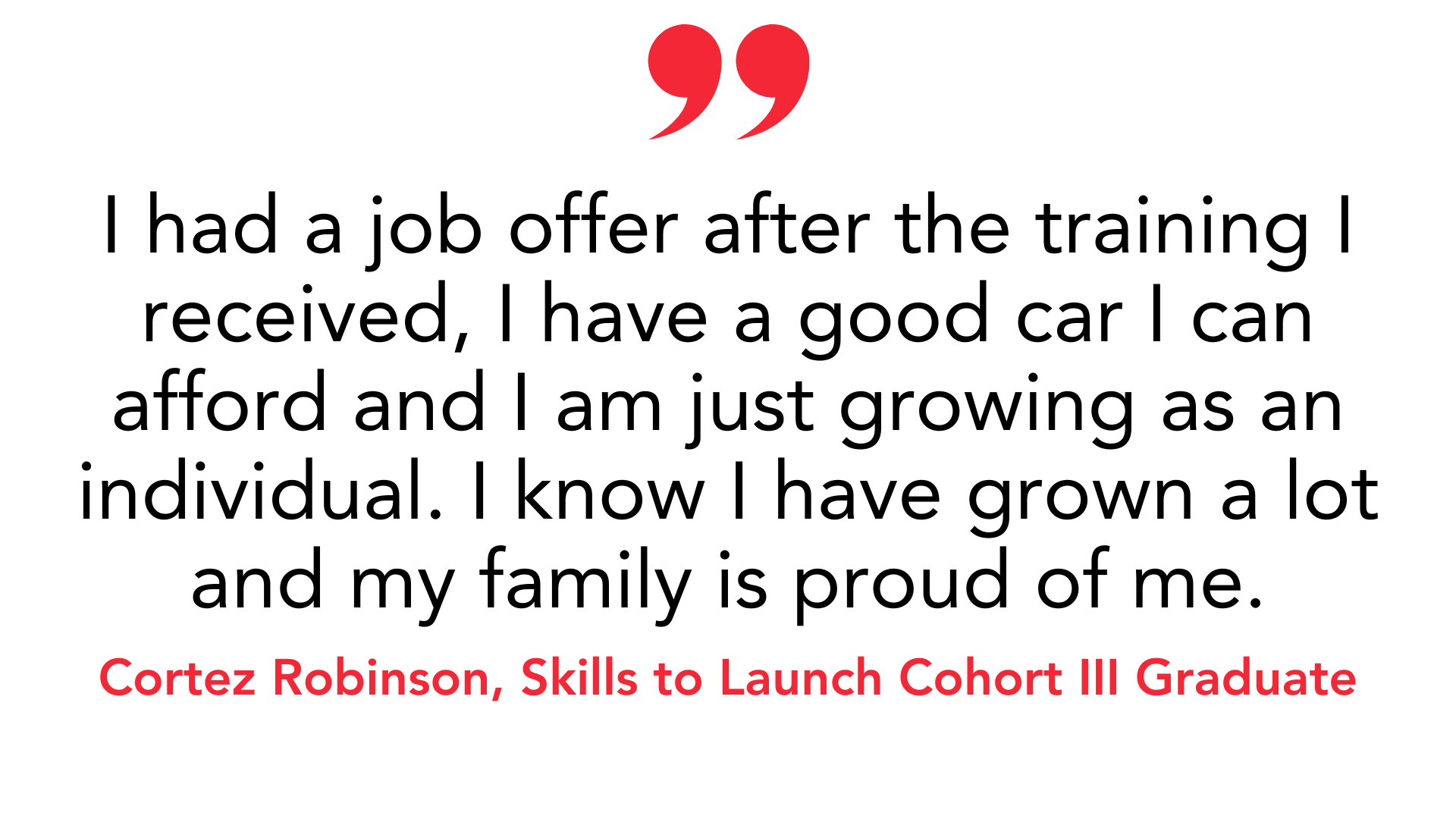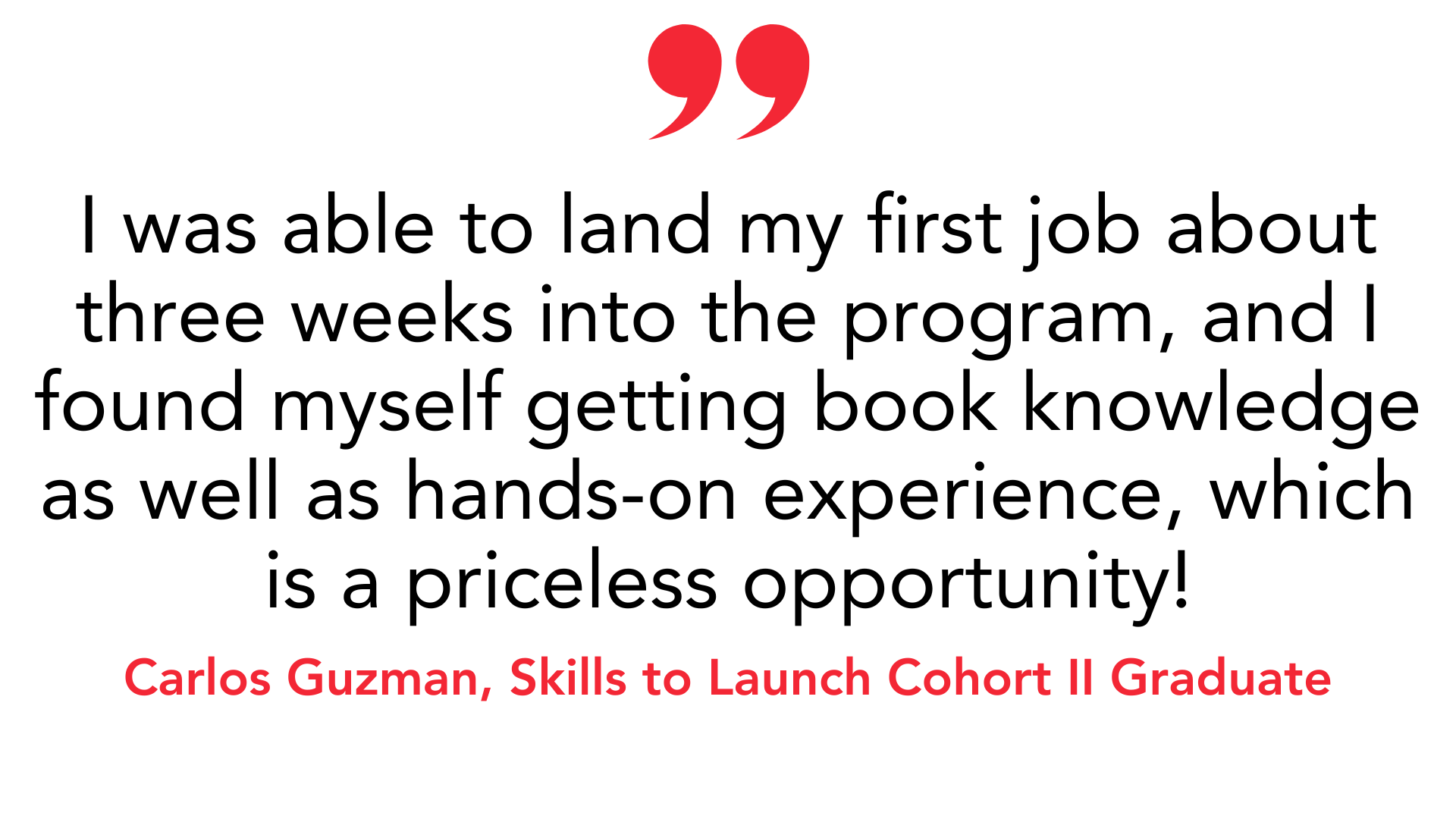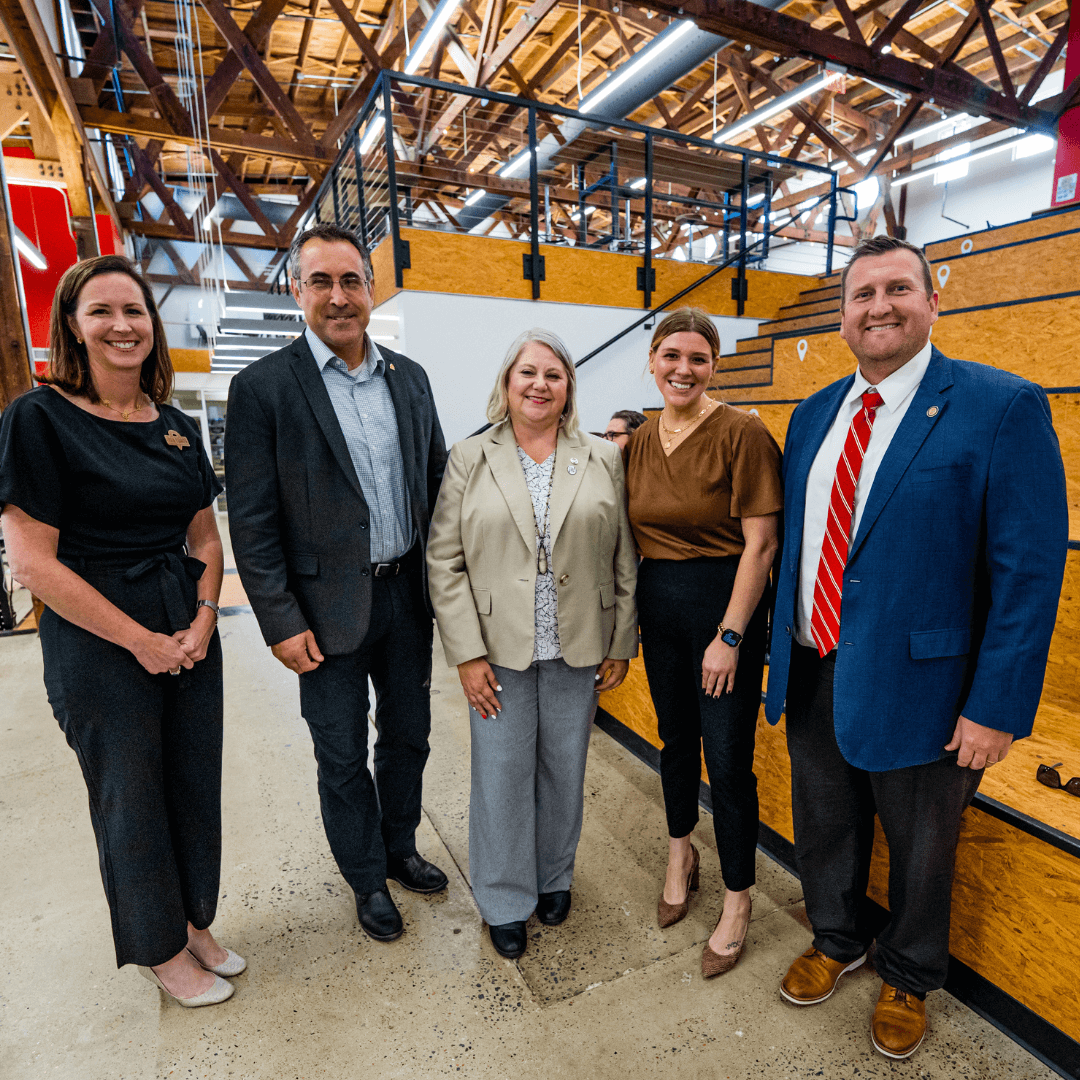 THANK YOU TO OUR PARTNERS
Founding Partners
Office of Skills Development, Arkansas Department of Commerce
Diamond State Vocational School
University of Arkansas Pulaski Technical College
Habitat for Humanity
Funding Partners
Gilead Sciences Foundation
USBank
PPG Foundation
Office of Skills Development, Arkansas Department of Commerce
Instructional Partners
UA Pulaski Technical College | Business & Industry Center

The Arkansas Regional Innovation Hub at Winrock International

Seal Solar
Community Partners
Arkansas Center for Data Sciences

Habitat for Humanity
St. Joseph's Center of Arkansas
VCC
3M
Dogwood Homes
Pinnacle Structures
Global Manufacturing
HilArk
Hydco
Almatis
Sig Sauer
Hall Tank
Caterpillar
River City Ministry
Doyne Construction
Plastic Ingenuity
Lexicon
First Orion
AFCO Steel
HomeWorks of AR
Chapman Service Inc.
DASH Heating & Air
Tru-Fab Inc.
Alessi Keyes Construction
G1- Staffing
P. Allen Smith
XPress Boats
XPO Logistics
Lewis & Company Construction
Systems, LLC
Sage V Foods
All Weather Insulated Panels
Halbert Pipe & Steel
PPG Foundation
HMS Manufacturing
Kirby Heat & Air
This life-changing opportunity empowers participants to grow their skillset while fostering personal growth, forever altering the course of their lives.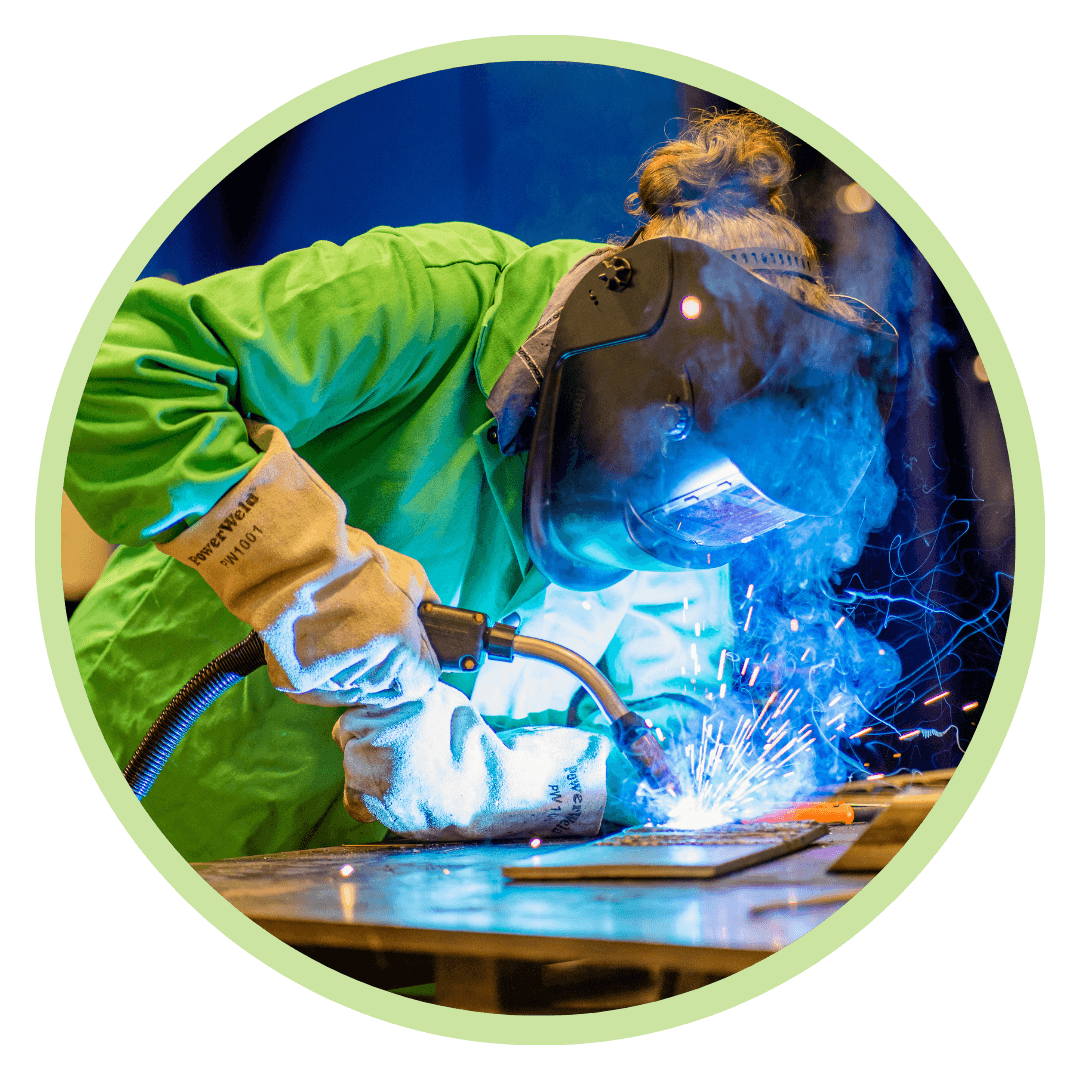 "I know that I would not have gotten this far without this program. The program goes above and beyond, helping us with our resumes, how to ask the right questions, how to prepare for an interview and they also have great insight on a variety of things."
Kristen Tweedle, Production Welding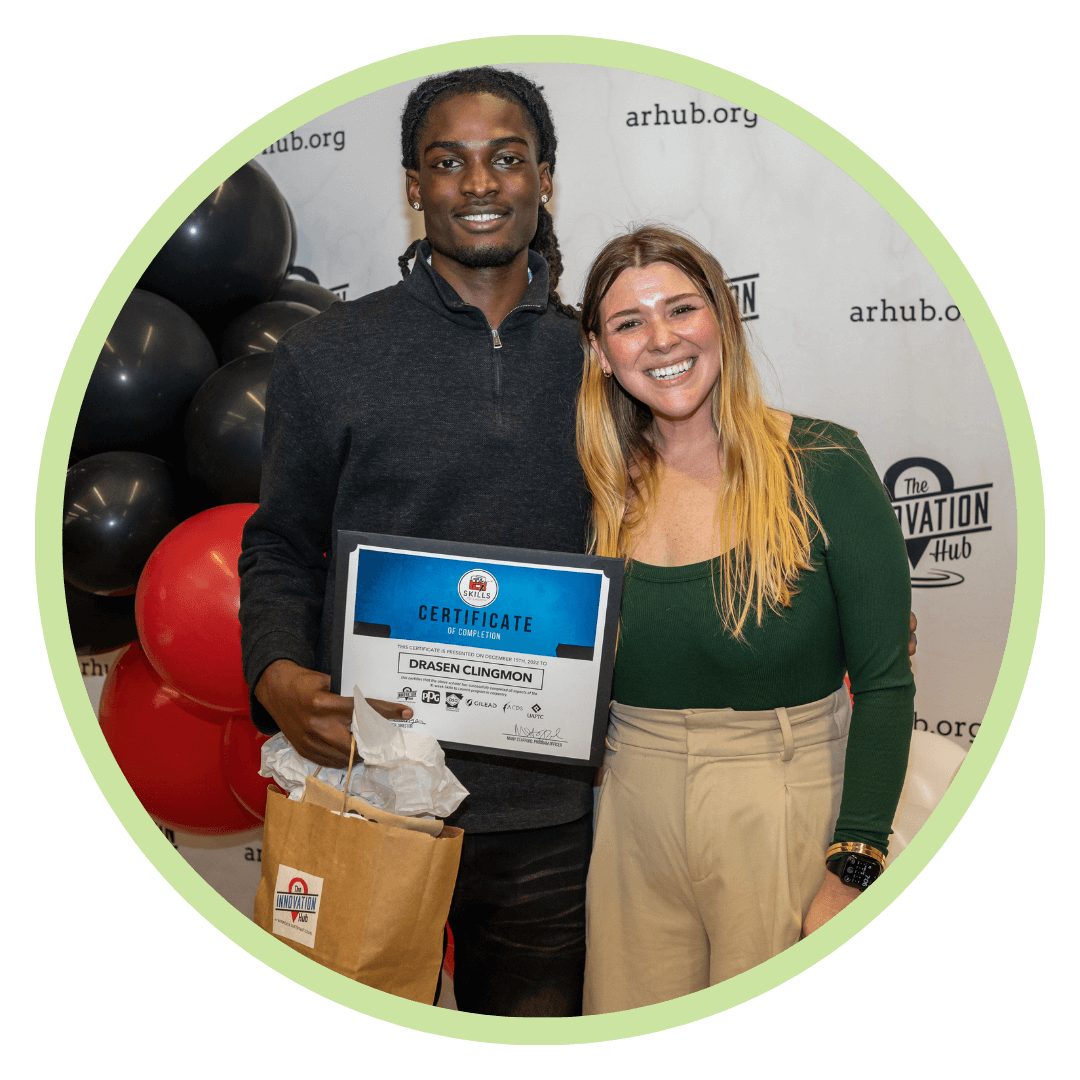 "Throughout my time, I learned that attitude and self-initiatives will go a long way. I feel as if I grew a lot, I feel over the 10 weeks, my mind has elevated and matured to a point where I'm ready to get my life started and on track to accomplish my many goals."
Drasen Clingmon, Carpentry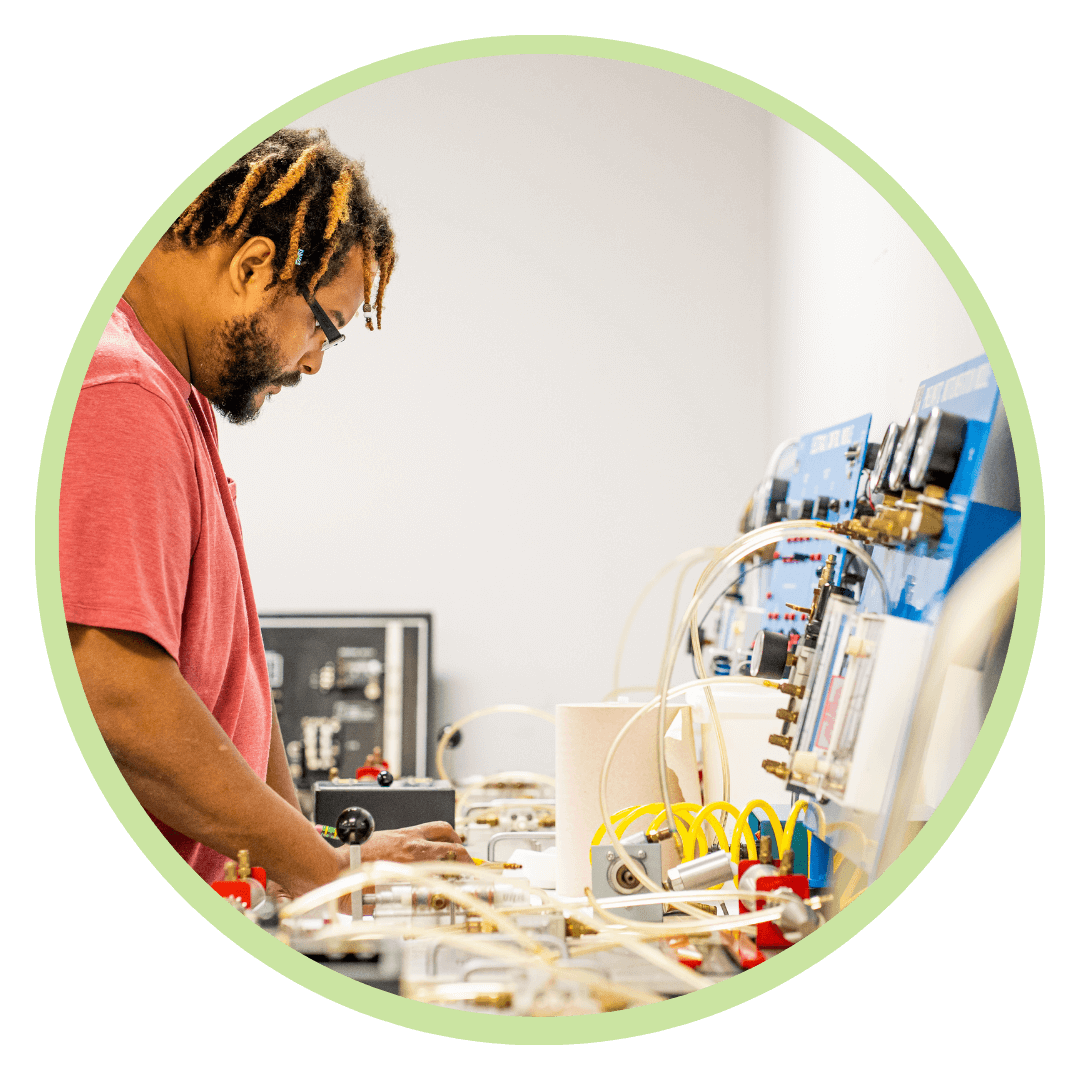 "I have learned a new skillset I had no familiarity with, and it has opened my eyes to a broad industry involving PLCs, pneumatics, and hydraulics. This program gives people a chance to learn practical skills despite where they are in their lives."
Marvin Spencer, Industrial Maintenance
Frequently Asked Questions
Who is eligible to participate in the Skills to Launch Program?
Anybody 18 and over is eligible to participate in the program.
How do I apply?
Go to arhub.org/skills-to-launch. Once you are on the page, you will click on the "Apply for a scholarship" button which will direct you to the application form. 
What are the next steps after I apply?
Upon completion of your application, we will be in touch to schedule an interview with you. This interview serves as an opportunity to learn more about the program and for us to know your story, your goals, and aspirations.
How long is the program?
The program runs on a 10–week timeline, and we have 3 cohorts per year, starting in January, June, and September.
What tracks do you offer?
We offer a diverse range of tracks such as Industrial Operations, Construction, Production Welding, HVAC, IT Fundamentals, Solar Panel Installation. We are also actively planning to introduce a culinary track in the near future. 
For the most up-to-date track offerings, please contact us.
Can I take more than one track?
No, participants can enroll in and complete one track of their choice within the Skills to Launch program. Our primary aim is to provide you with focused training on a specific track, setting you on a path to a successful career. Therefore, we encourage you to carefully select the track that aligns with your career aspirations and goals, as you will have the opportunity to go through the program once and graduate with the skills in your chosen track. 
Do I get paid?
No, you do not get paid to go through the program. However, it is important to note that there are no program fees either. The Skills to Launch program is entirely free of charge, providing you with valuable training at no cost.
What types of certifications can I expect to gain from the program?
As a participant in the Skills to Launch program, you will have the opportunity to obtain valuable certifications depending on your track.  
OSHA-10 Certification (for all participants except IT students): This certification is a fundamental requirement for workplace safety.  
EPA Certification (for HVAC students): If you are enrolled in the HVAC track, you will have the chance to earn an Environmental Protection Agency (EPA) certification. This certification is vital for HVAC professionals, as it demonstrates your competence in handling refrigerants safely and responsibly. 
CompTIA Certification (for IT students): IT track participants will have the opportunity to obtain CompTIA certification. CompTIA certifications are highly regarded in the IT industry and cover a range of areas, including network administration, and IT support. 
NABCEP PV Associate (for Solar students): Solar Panel track participants will have the opportunity to obtain the NABCEP PV Association certification. This certification benefits new installers, experienced workforce personnel, employers, and the public.  
Is there a minimum attendance requirement to successfully complete the program?
To successfully complete the program, it's important to maintain consistent attendance. Our program has a policy that allows for a maximum of three class absences. If you exceed this limit and miss more than three classes, you will no longer be eligible to continue in the program. We encourage all participants to prioritize attendance to make the most of this valuable opportunity.
FIND US IN NLR
Arkansas Regional Innovation Hub
204 E 4th St
North Little Rock, AR 72114
OUR HOURS
MWF 9AM to 5PM
TTH 9AM to 8PM