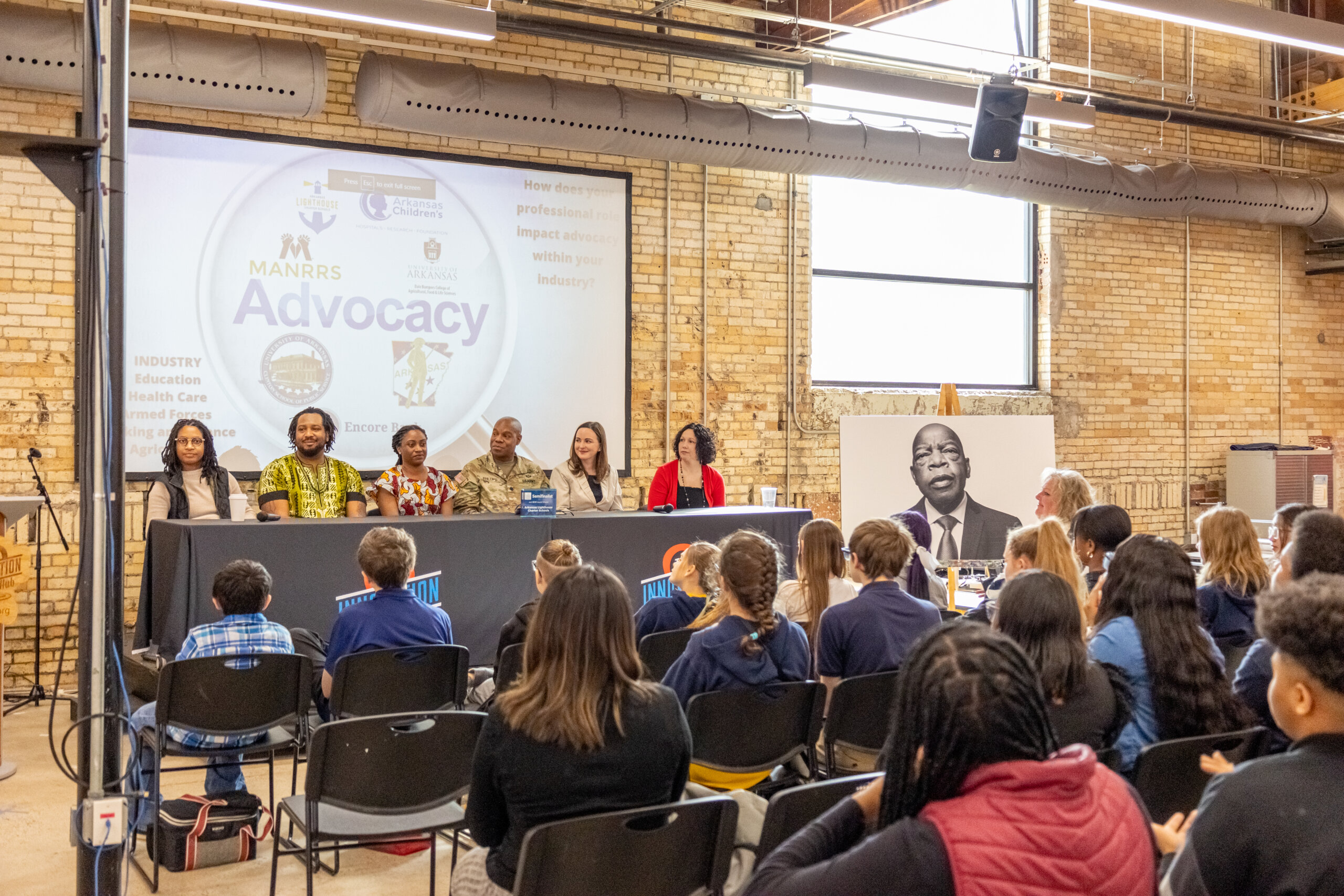 "Urban Chic meets Industrial" Event Venue in NLR
The Arkansas Regional Innovation Hub located in North Little Rock's Argenta District is a unique and versatile event space offering over 10,000 square feet of an open floorplan that allows for endless possibilities for event setup and styling. With its urban chic meets industrial look and feel, the Hub is one of the largest spaces in the area for events such as conferences, workshops, and special events.
Space to Accomodate Everything from a Small Workshop to a Major Central AR Event
The Co-Work main floor offers endless options with its open 7,500 square foot floorplan while the Co-Work upstairs space lets guests enjoy a view of the event from a different persptive and adds an extra 2,500 square feet. Planning a smaller event? Our STEAM Lab and Art Gallery will be a perfect fit.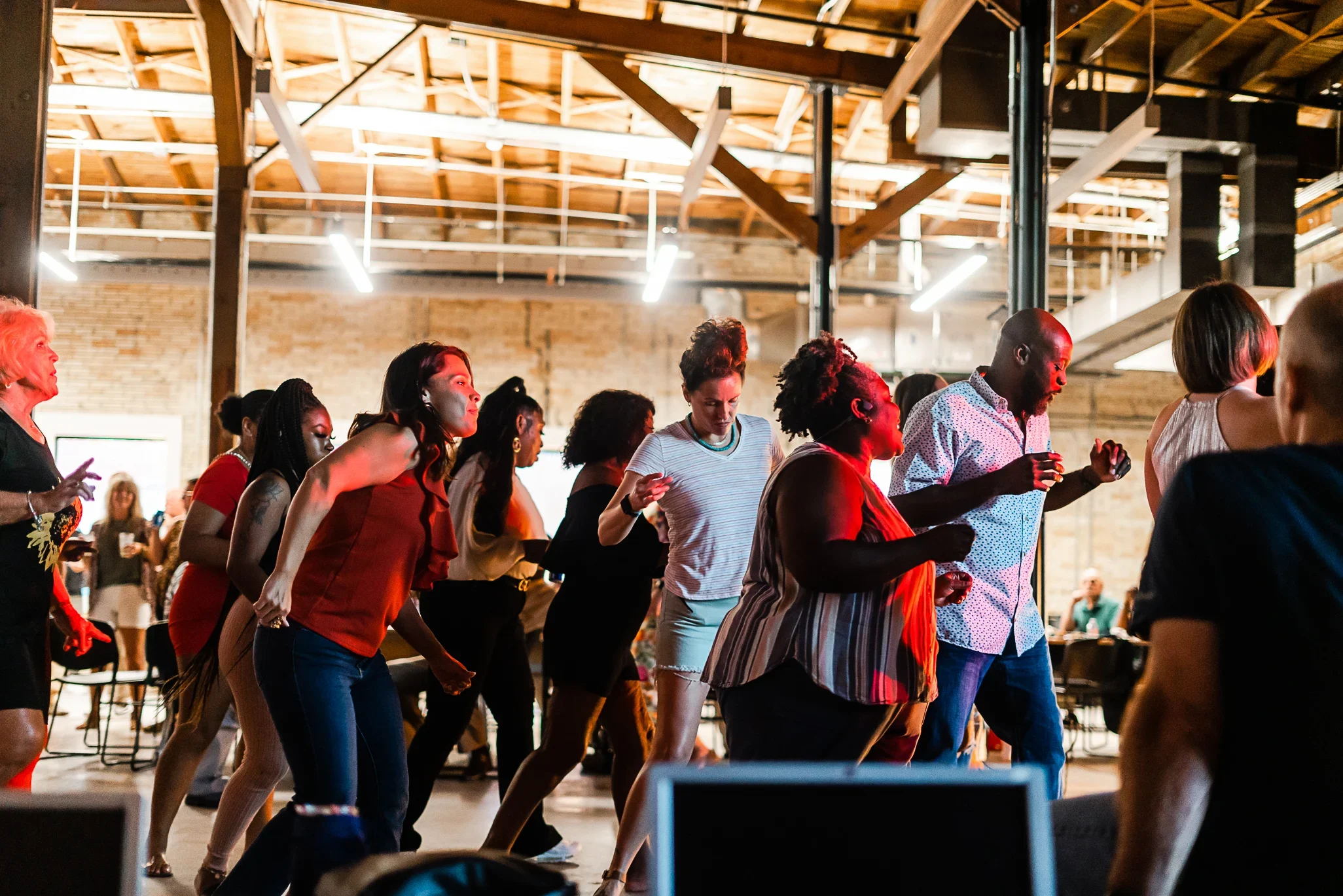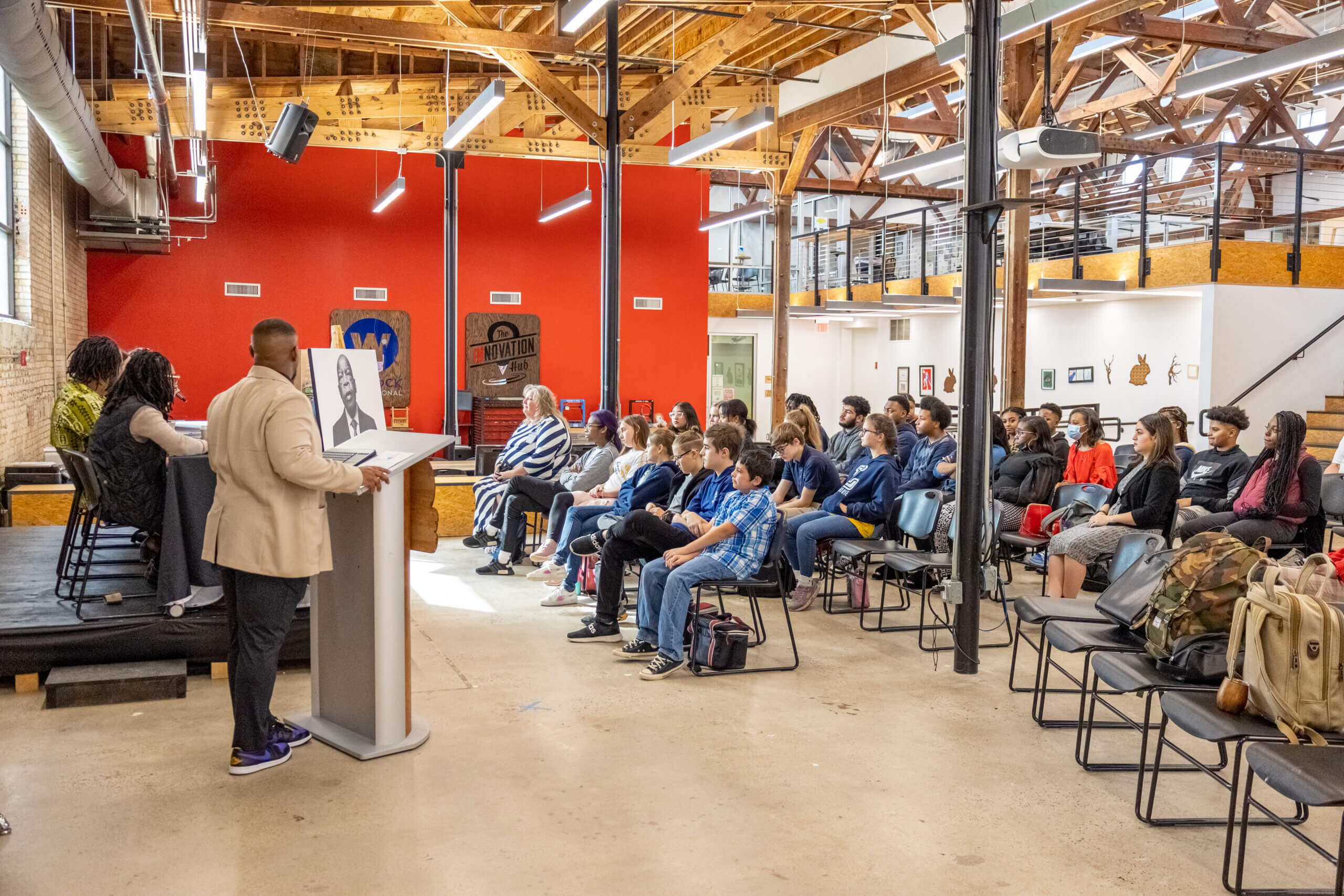 10,000 sq. ft. (Upstairs & Downstairs)
Built-in Bar and Kitchen Access
In House Screen and Sound Capability
Located in the Argenta Arts District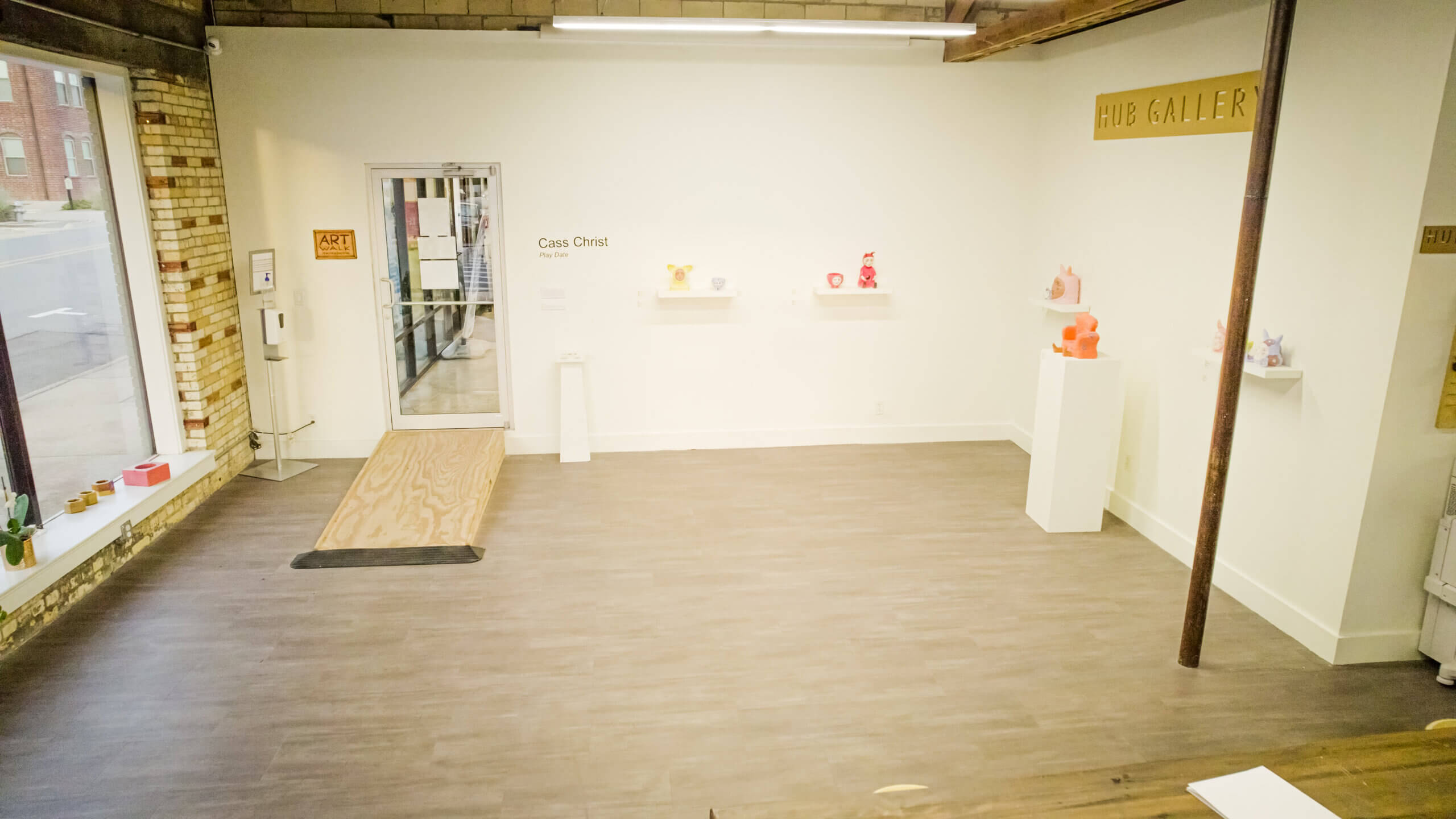 500 sq. ft. (Open Gallery Floorplan)
Amazing Natural Lighting for an Intimate Event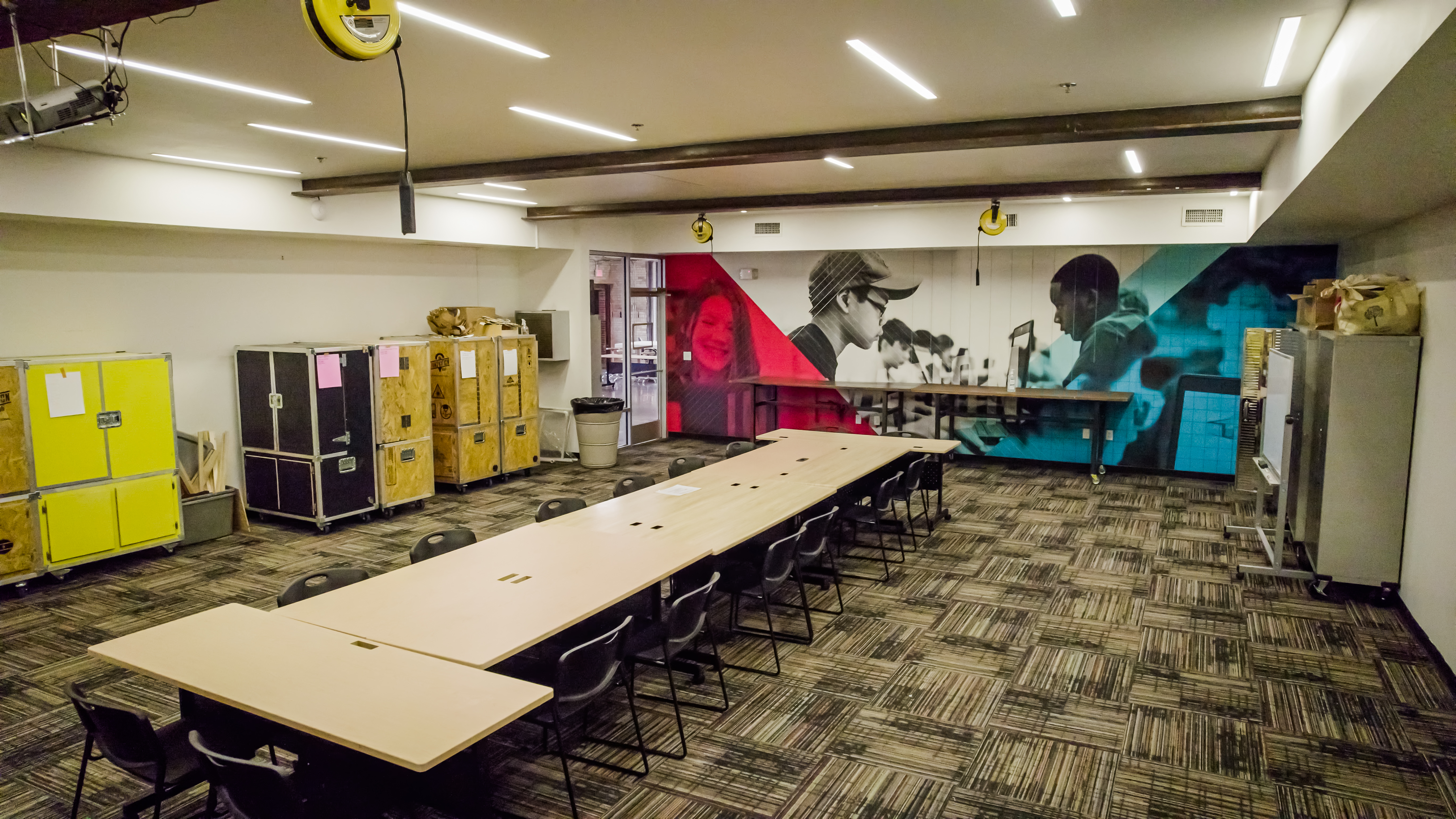 30 Guests Classroom Style
Built in Projector/Screen Set-up
Great for Small Events like Classes or Workshops
Quiet Room with Separate Entrance Available
The Co-Work Floors: Perfect for any Event
This is a one stop shop for any event, offering in house screen and sound capability, staging along with a built-in bar and kitchen space access, all included with the Co-Work space rental. Also included are tables and chairs which can accommodate seating for up to 125 guests between its split upstairs/downstairs open-air event space along with plenty of 'bleacher' style open seating on the main floor.
For more information or to get started in planning your event, click here to fill out our event request questionnaire. Once completed, one of our event staff representatives will reach out for more details along with availability.
What is included in my rental?
If you rent the standard Co-Work spaces, you will have access to over 10,000 sq ft of event space along with all of the following on the inventory list. Click here to download.
How to do I reserve my rental and check availability for my event date?
To get started, please click here to fill out our event request questionnaire. Once completed, one of our event staff representatives will reach out for more details along with availability.
What type of payments do you take?
The Arkansas Regional Innovation Hub accepts payments in the form of cash, check and all major credit cards (please note there will be a separate 3% processing fee when using a credit or debit card).
I noticed that you have 2 different entrances to your facility? Where do I need to park to be able to enter when I come to visit for a tour?
The Co-Work space rental entrance is located at 204 E. 4 th Street in North Little Rock, AR. This is the main entrance you and your guests will use during an event. There is another door that is located off the Arkansas Innovation Hub parking lot located at the Broadway and Poplar Street entrance; however, that is a restricted entrance and not used for everyday access.
You and your guests are able to park in the Arkansas Regional Innovation Parking Lot. There is available street parking located on Poplar and adjacent 4th Street along with an open city lot located in between Main Street and Poplar off 4th street. No parking is allowed in the privately-owned lot located between Magnolia Street and the Northeast corner of the Arkansas Innovation Hub (violators are subject to
privately owned towing).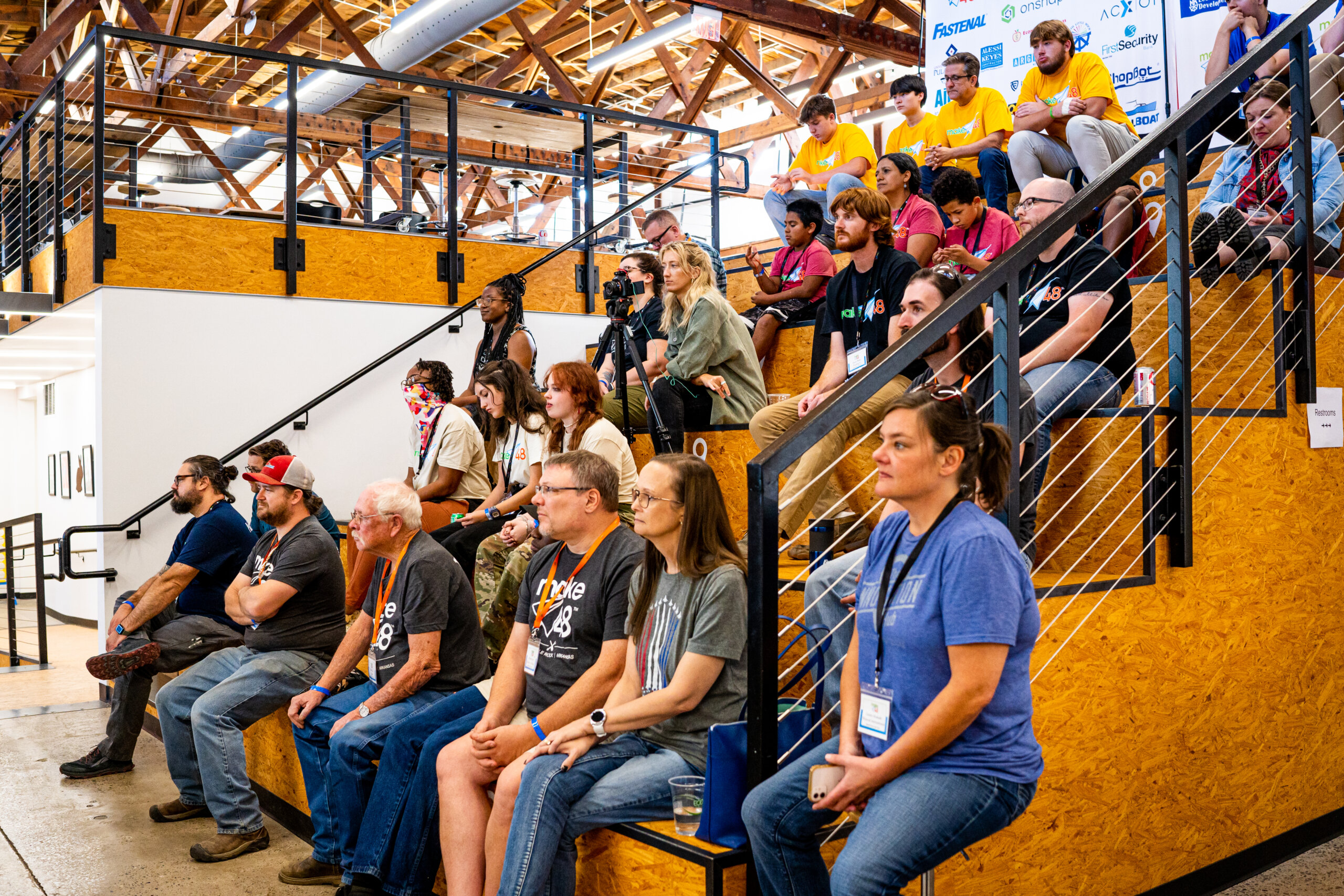 ★ ★ ★ ★ ★
"This November, we came to the Innovation Hub with food system stakeholders nationwide to collaborate, build synergies, and spark new regional partnerships. This required not just any space but a space that provided a unique sense of community and creativity. The Hub exceeded all expectations, from the welcoming vibe of the physical space, to the extremely supportive staff, and the perfect location in the Argenta Arts District."
Hannah Quigley
Food System Fellow
FIND US IN NLR
Arkansas Regional Innovation Hub
204 E 4th St
North Little Rock, AR 72114
OUR HOURS
MWF 9AM to 5PM
TTH 9AM to 8PM