In this video, the Innovation Hub's Woodshop Foreman, Adam Kittrell, shows you how to take an old whiskey barrel and convert it into a bar cabinet just by using a couple of hand tools. Special thanks to 107 Liquor for donating the whiskey barrel used in this video. Please see below the list of materials and tools needed for this project.
Whiskey barrel

1 two-foot diameter pine round like this one.

Walnut tinted Danish oil

2 1/2″ bolts, washers and nuts
Table saw 

Clamps 

Glue 

Flush cut handsaw 

Blue painters' tape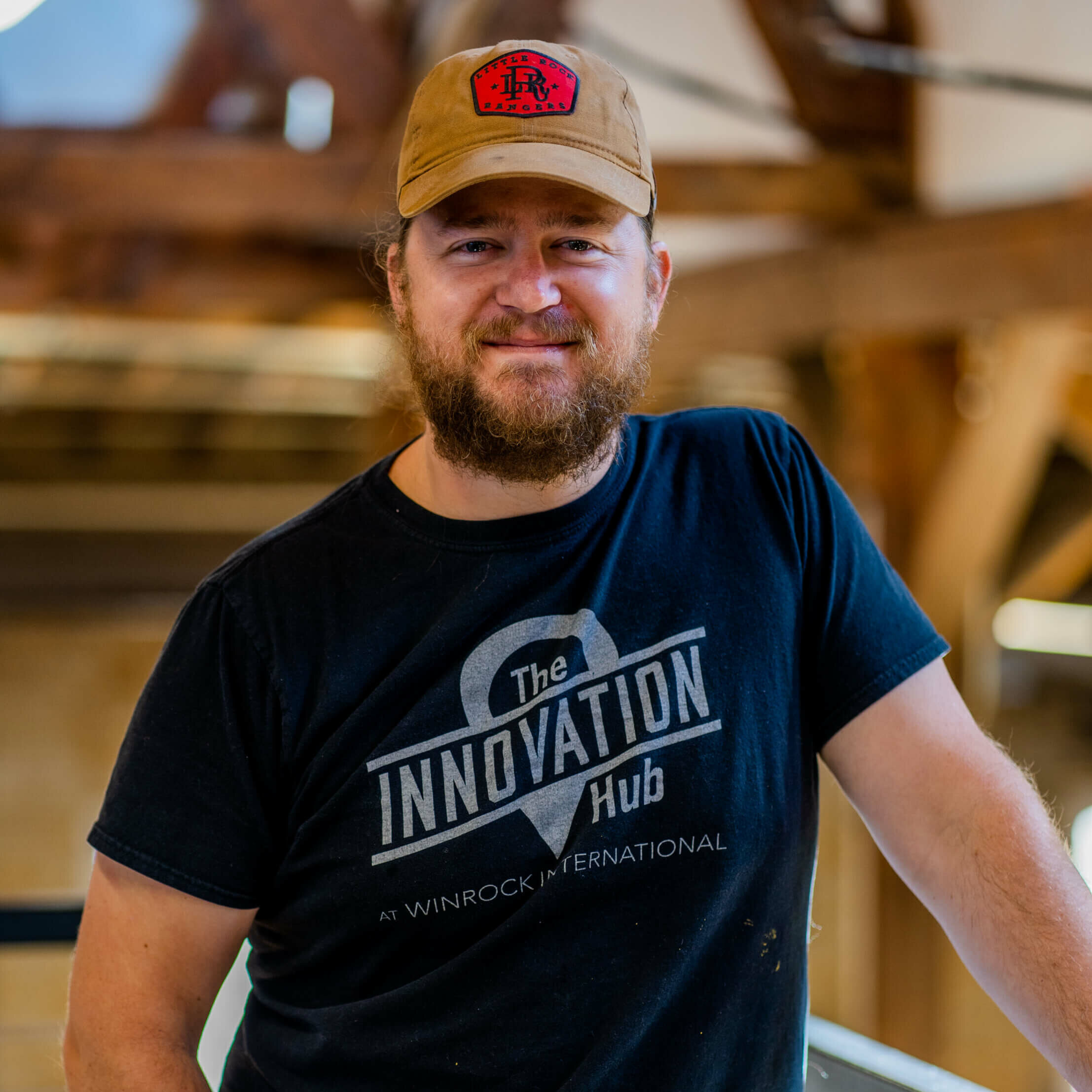 Adam Kittrell is a Senior Associate and foreman of the wood and metal shop at the Arkansas Regional Innovation Hub at Winrock International, a non-profit dedicated to improving the lives of Arkansans by inspiring innovation and expanding opportunity. His role in the woodshop includes teaching classes, ensuring all machines are running safely, and making merchandise for the Hub Store.  
Adam's interest and experience in working with wood and metal began at an early age due to his family's dairy farm located outside of Yellville Arkansas near the Buffalo River. Adam received scholarships to attend Arkansas Tech University, and he was the shop supervisor for the Theatre department. After graduating with a degree in Recreation and Parks Administration, he had various jobs across the country, including full-time volunteering for almost two years with Heifer International in Arkansas and Massachusetts.  
Adam enjoys volunteering and helping others learn about woodworking. If not in the wood shop, he can often be found on the Buffalo River either hiking or floating, or working on his mother's hobby farm.  
If you are located in Central Arkansas, click the button below to check out our classes & workshops for more opportunities to learn new skills!
FIND US IN NLR
Arkansas Regional Innovation Hub
204 E 4th St
North Little Rock, AR 72114
OUR HOURS
MWF 9AM to 5PM
TTH 9AM to 8PM