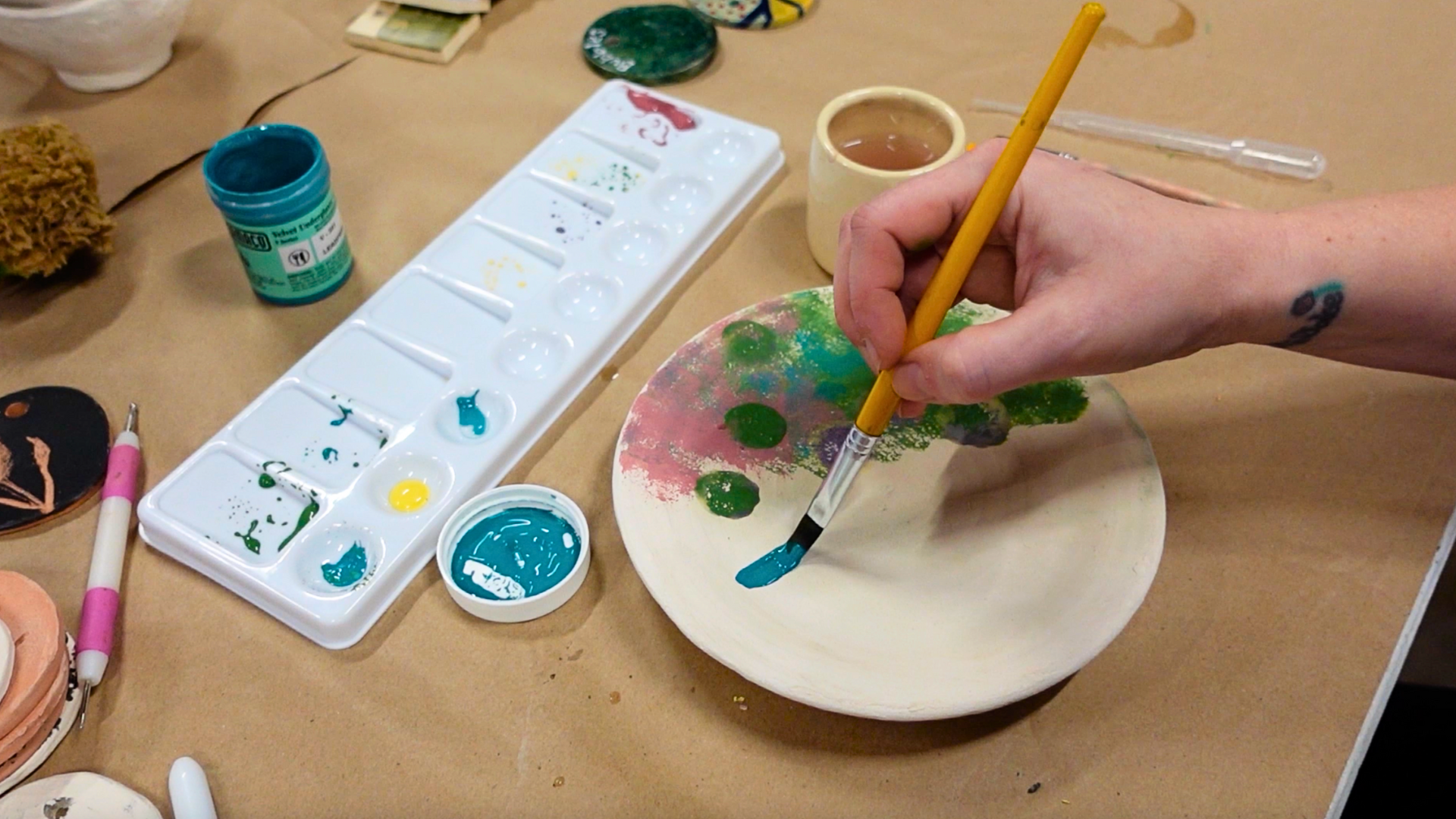 Whether you are a long-time ceramic artist, or just getting started, there are infinite ways to incorporate a new underglaze technique into the surface decoration of your ceramic artwork. From traditional to contemporary, our Hub educator, Katelyn Cartwright, will explore with you a variety of materials and techniques that can be used to add interest to your clay before or after your work is fired in the kiln. Please see below the list of materials and tools needed for this project.
Clay (red and white)

Fired ceramic pieces

Underglazes

Dish soap
Straw

Sponge(s)

Ceramic carving tools

Paint brushes

Squeeze bottles

Found objects for texture

Ceramic Kiln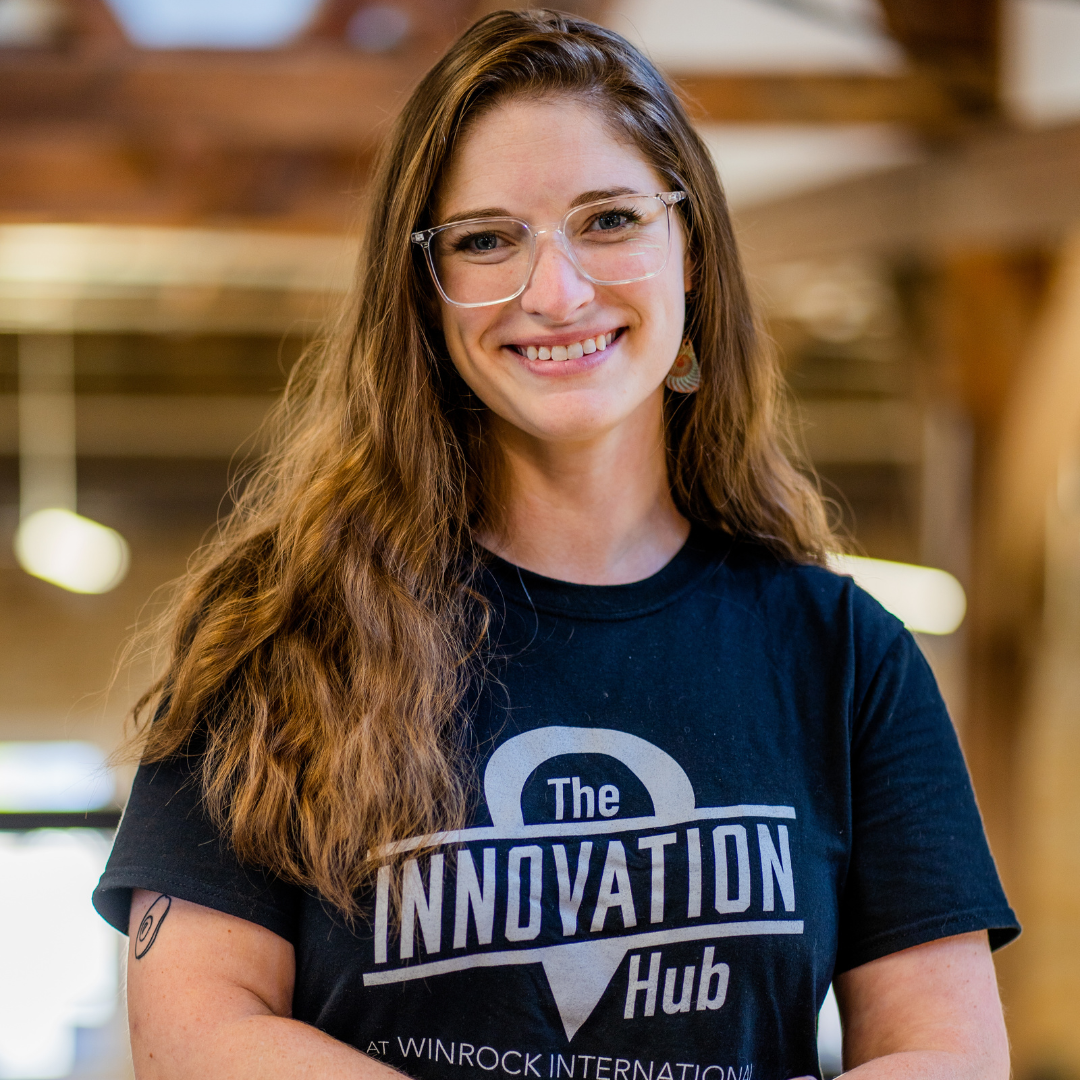 Katelyn Cartwright is the Senior Associate of Education at The Arkansas Regional Innovation Hub at Winrock International, a non-profit dedicated to improving the lives of Arkansans by inspiring innovation and expanding opportunity. Katelyn teaches hands-on STEAM activities to students of all ages and oversees the in-house educational programming at the Innovation Hub. 
In addition to nine years of traditional teaching experience in special education, art, and STEAM programming, Katelyn has worked with ceramics, fused glass, and stained.  
In her free time, Katelyn enjoys spending time with her family, being outdoors, working in the glass studio, and loving on her cat and three dogs. 
If you are located in Central Arkansas, click the button below to check out our classes & workshops for more opportunities to learn new skills!
FIND US IN NLR
Arkansas Regional Innovation Hub
204 E 4th St
North Little Rock, AR 72114
OUR HOURS
MWF 9AM to 5PM
TTH 9AM to 8PM