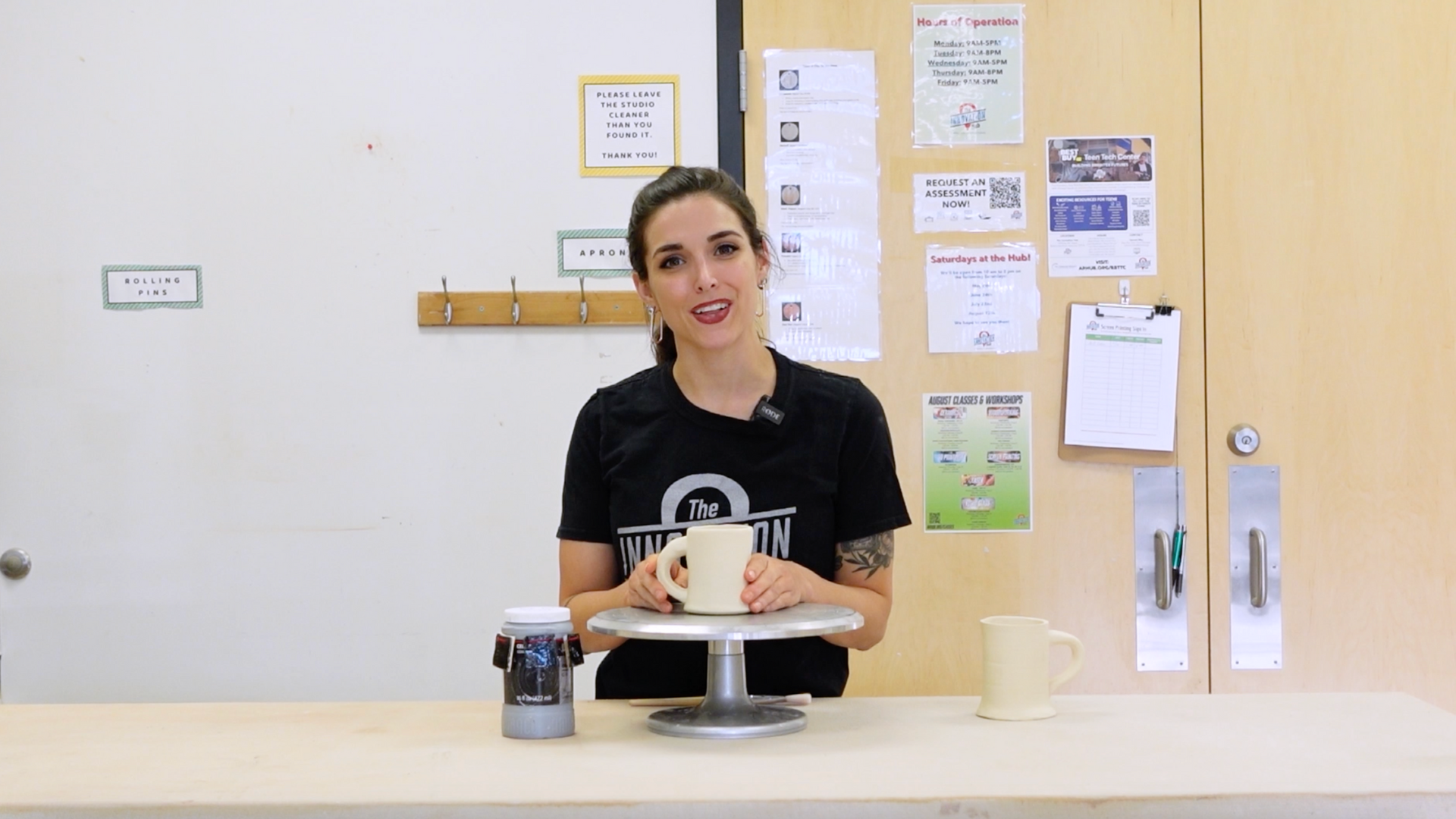 In this tutorial, our Innovation Hub educator, Zoe Eagan, will go over different types of firings and what happens in the kiln. If you have trouble understanding the difference between cones and knowing when to use an underglaze versus a glaze, this tutorial is perfect for you! You will learn glazing and firing techniques, temperatures and cones, the different stages that clay goes through, and more!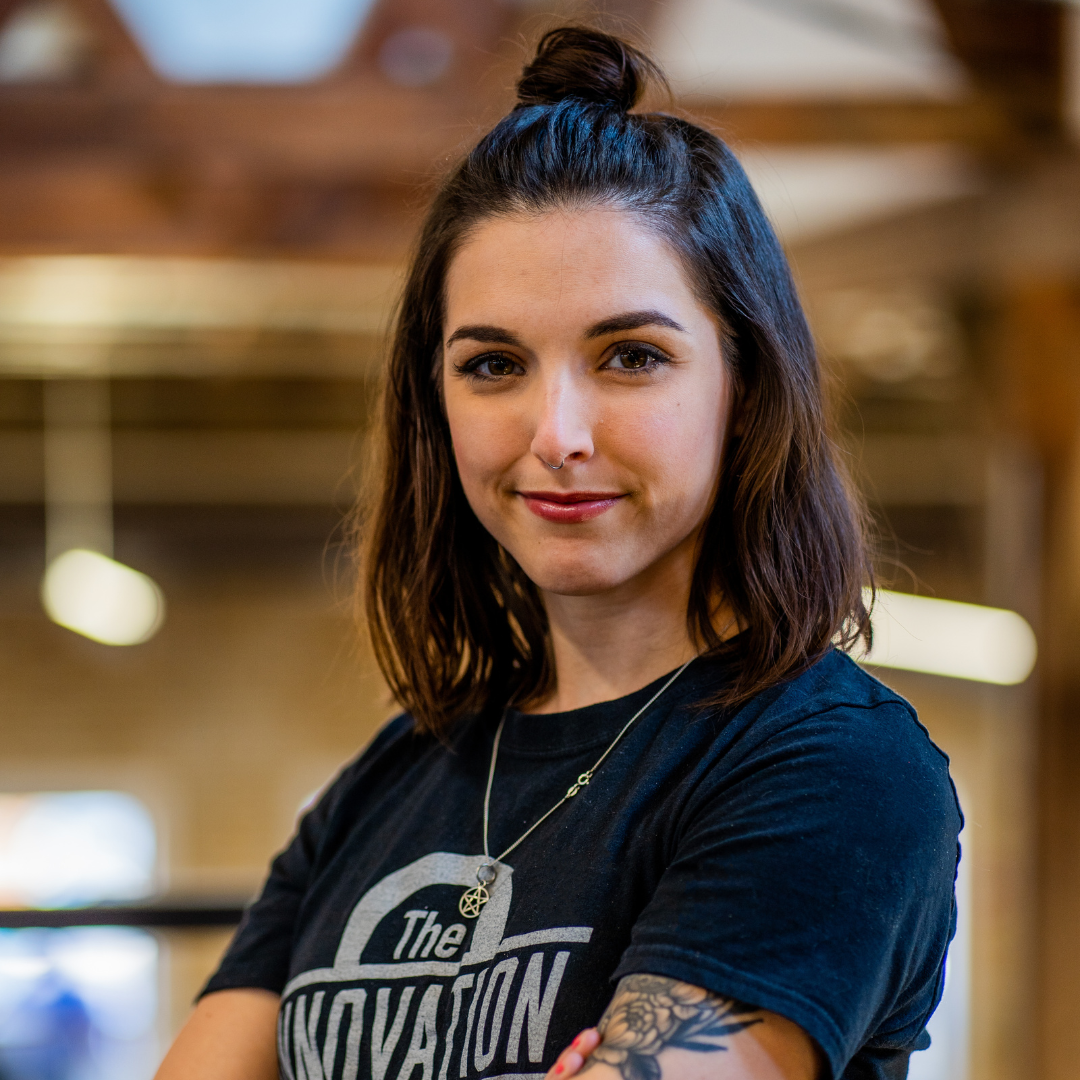 Zoë Eagan is the Officer of Education at the Innovation Hub. Eagan teaches a wide variety of STEAM educational opportunities including adult classes and workshops, after-school programming, professional development, and she travels with the Mobile Makerspace. She joined the Innovation Hub in May of 2019. 
Eagan received her Master of Fine Art from California College of the Arts in Oakland. She has over ten years of experience in ceramics, woodworking, and various fabrication processes. She also has expertise in 3D printing, laser engraving, and other computer-assisted manufacturing processes.  
Eagan is also a professional artist and has exhibited her work both nationally and internationally. She has also been a resident artist at CRETA Rome and Red Lodge Clay Center. In her free time, Zoë enjoys traveling with her husband, Reed, and hiking with her two dogs, Hawkeye and Rosie. 
If you are located in Central Arkansas, click the button below to check out our classes & workshops for more opportunities to learn new skills!
FIND US IN NLR
Arkansas Regional Innovation Hub
204 E 4th St
North Little Rock, AR 72114
OUR HOURS
MWF 9AM to 5PM
TTH 9AM to 8PM