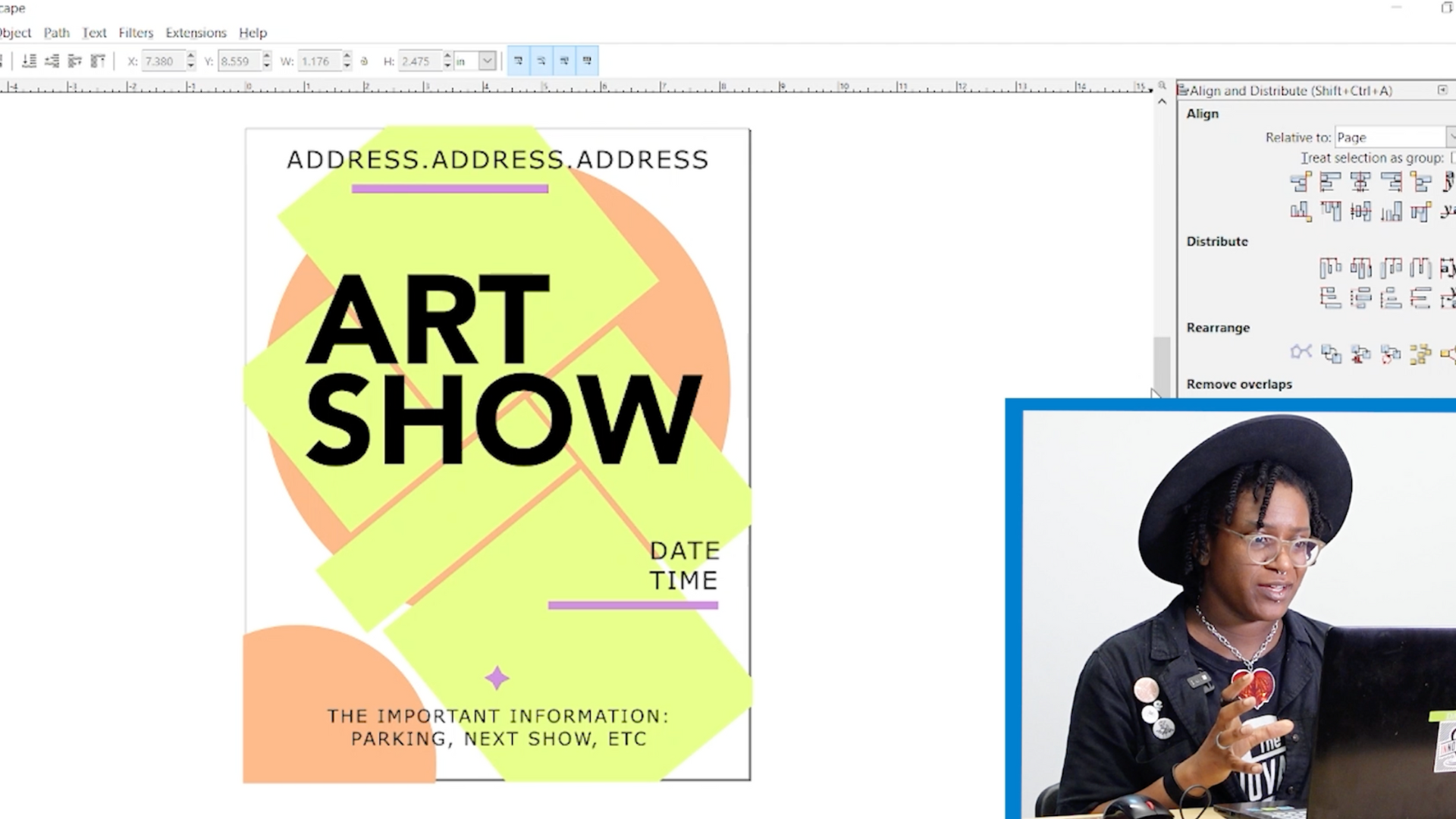 In this video, Kendle Carter, Innovation Hub's educator, will teach you how to select colors, how to select fonts, how to use photos, and how to create a visual hierarchy for effective flyer–making using the Inkscape software. Please see below what is needed for this project.
Kendle has extensive design experience, and their talent can be seen through the many educational programs that they teach including screen printing, tie dye, digital design, digital fabrication, coding, watercolor, and more.
Kendle graduated in 2016 with a BA in Studio Art and a minor in Digital Graphics from the University of Arkansas at Little Rock. Kendle has won numerous awards for their work in printmaking, watercolor, photography, and sculpture. Kendle continues to create art in a wide variety of mediums, digitally and by hand, and has been teaching since 2015. 
If you are located in Central Arkansas, click the button below to check out our classes & workshops for more opportunities to learn new skills!
FIND US IN NLR
Arkansas Regional Innovation Hub
204 E 4th St
North Little Rock, AR 72114
OUR HOURS
MWF 9AM to 5PM
TTH 9AM to 8PM