Linoleum has been a staple material for printmakers for over a hundred years. Ben Watson, Innovation Hub educator, teaches you the process of creating a relief print from a linoleum block from sketch to final print. This lesson will demonstrate how to transfer your design to the linoleum block, techniques for carving into the linoleum, and how to pull a series of beautiful prints. Please see below the list of materials and tools needed for this project.
Linoleum block 

Carbon paper 

Tracing paper 

Relief printmaking ink 

PVA glue 

Baking parchment paper 
Carving tool (basic Speedball or Flexcut)

Ink brayer

Glass sheet

Pencil

Wooden spoon or baren

Hand press (optional)

Laser printer/copier

Clothing iron

Fine grit sandpaper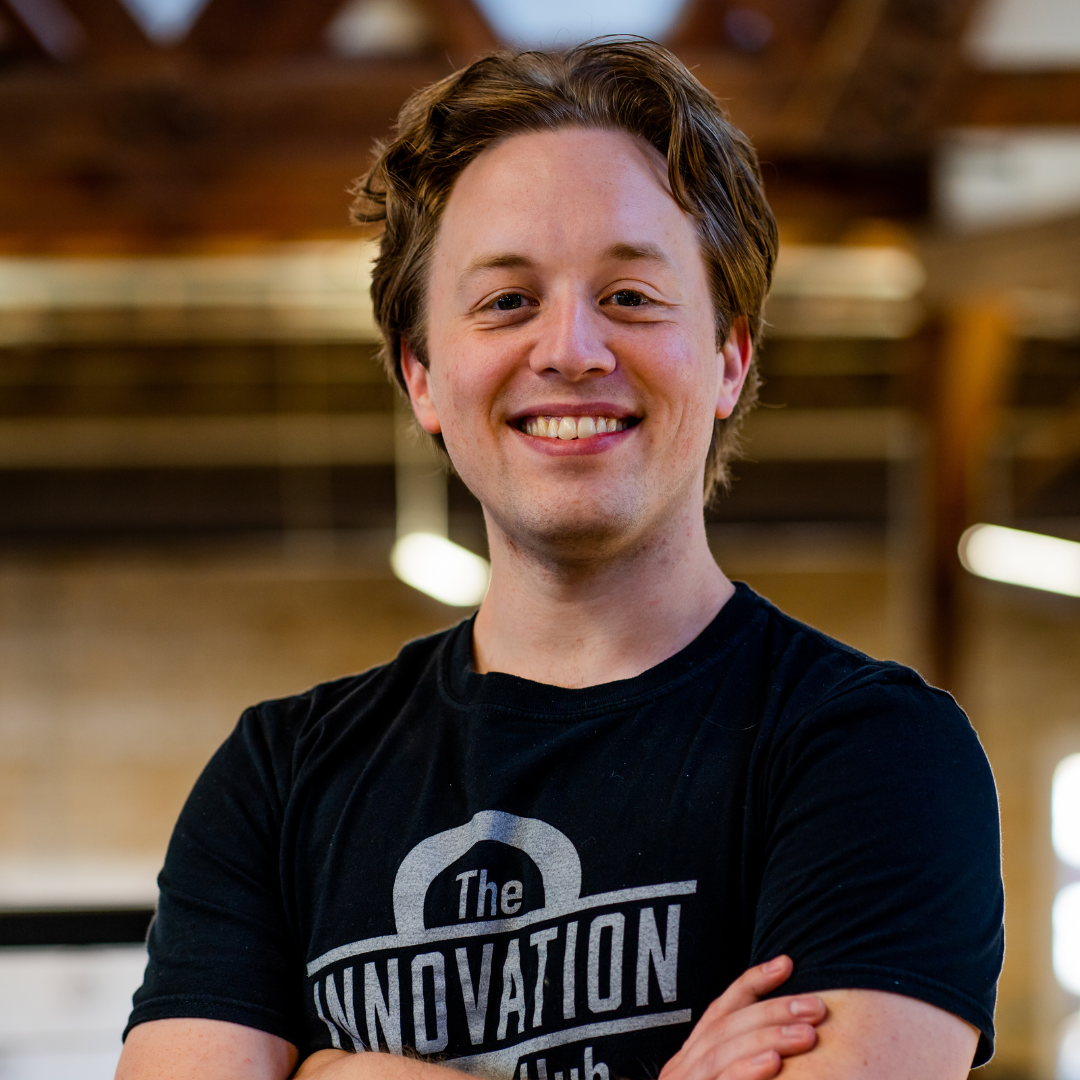 Ben Watson is an artist and STEAM educator at the Innovation Hub. He has a degree in Illustration and Graphic Design, with a minor in film studies. He started as a part-time educator for our Mobile Makerspace program and summer camps in 2021 and transitioned to full-time in early 2022. He teaches a variety of subjects including coding, animation, game design, and illustration.
His favorite thing about the Hub is learning about the projects and passions of other artists and makers of all ages.  
If you are located in Central Arkansas, click the button below to check out our classes & workshops for more opportunities to learn new skills!
FIND US IN NLR
Arkansas Regional Innovation Hub
204 E 4th St
North Little Rock, AR 72114
OUR HOURS
MWF 9AM to 5PM
TTH 9AM to 8PM