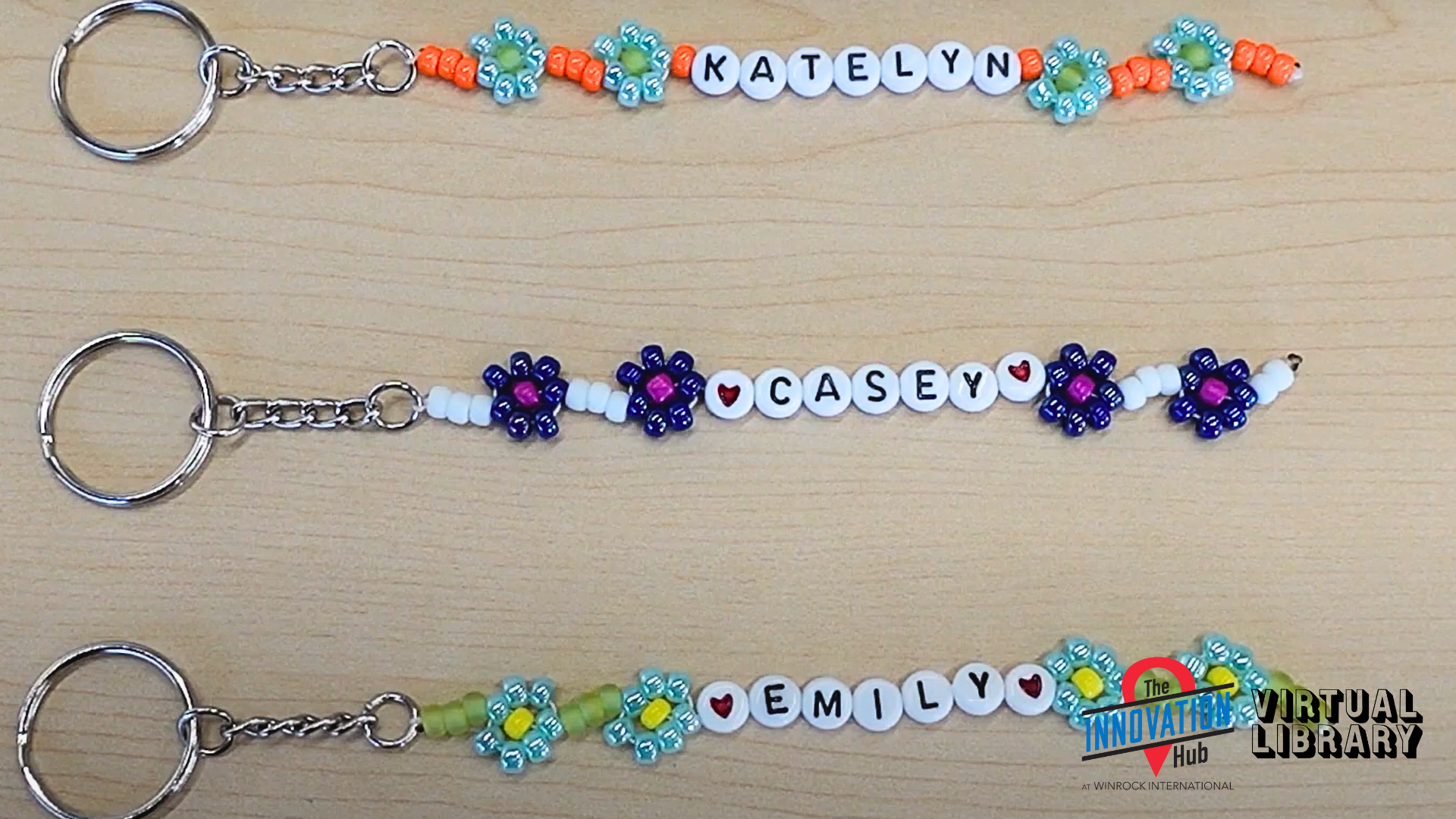 In this video, our Innovation Hub educator, Cass Christ, will teach you how to make your own personalized beaded keychain! This tutorial will teach you how to make your own beaded flower keychain that sports a personalized name or phrase. Please see below the list of materials and tools needed for this project.
Seed beads and letter beads

Nylon cord

Hardware
Lighter

Beading needle

Scissors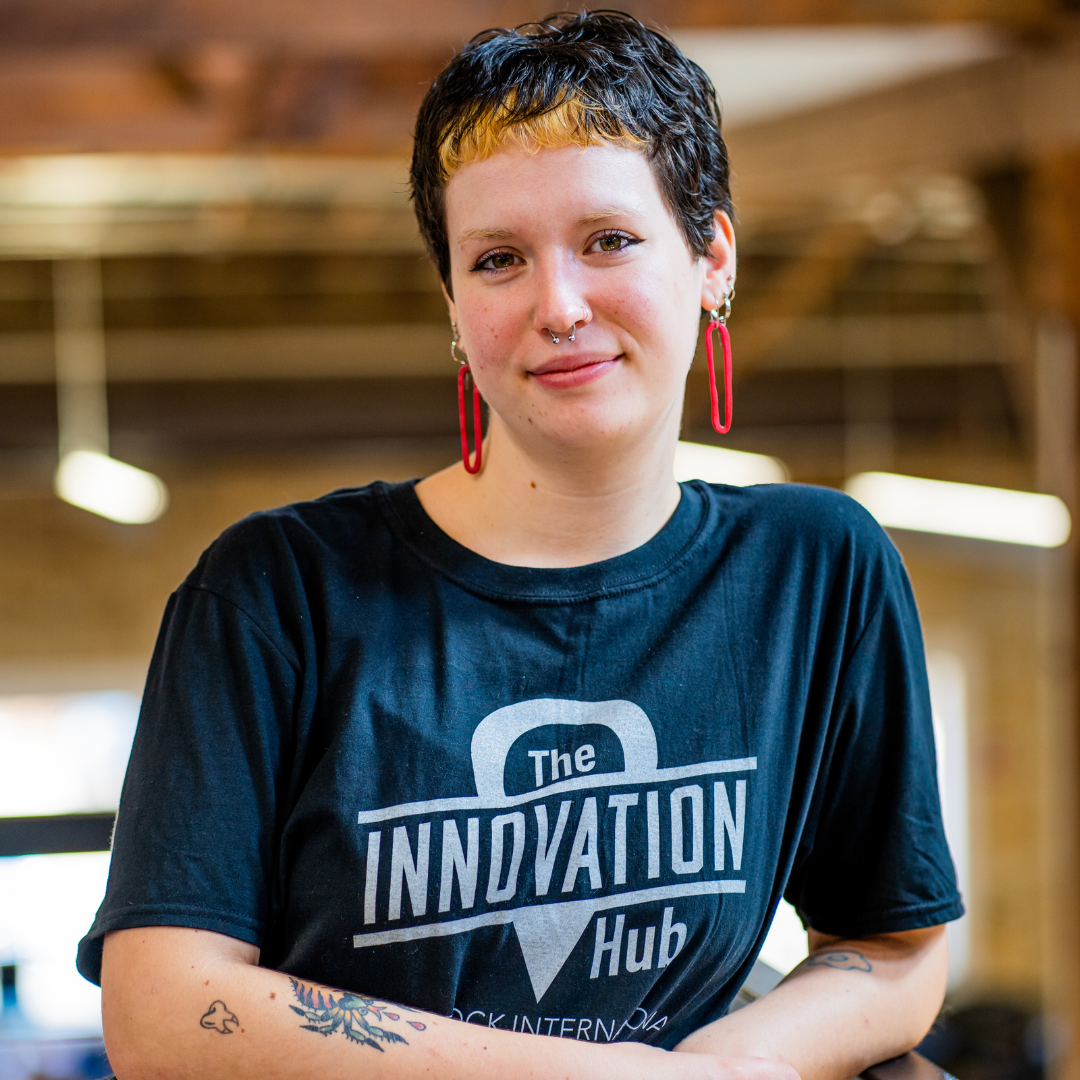 Cass Christ is an associate STEAM Educator at the Hub. Cass was a Donaghey Scholar and graduated from the University of Arkansas at Little Rock in 2021 with a BA in Art History. They studied abroad in Berlin in 2018 and participated in several art history writing conferences and art shows during their time at UA Little Rock.
In their current role at the Innovation Hub, Cass teaches hands-on STEAM activities to students of all ages. They travel with the Innovation Hub's Mobile Makerspace (the Innovation Hub on wheels) across the state of Arkansas to reach areas that do not have access to STEAM education. They have experience working with several different types of mediums and enjoy giving back to their community.
Cass lives in their hometown of Little Rock, Arkansas, and enjoys working in their home ceramics studio and being a parent to their dog, Bisky, and cat, Tux.
If you are located in Central Arkansas, click the button below to check out our classes & workshops for more opportunities to learn new skills!
FIND US IN NLR
Arkansas Regional Innovation Hub
204 E 4th St
North Little Rock, AR 72114
OUR HOURS
MWF 9AM to 5PM
TTH 9AM to 8PM